I didn't want to miss out on Top Ten Tuesday, but I have another post for tomorrow so I'm here a day early. This week's topic is Books On My Spring 2021 TBR, and while I own plenty of books that I want to read, I thought I'd use this topic today to share the April and May books on my wish list. Be sure to check out my March 2021 Books I Want to Read too. So yeah…I'm going way over 10. Let's Go!
Oh, and since I'm sharing so many books I'm not going to post the summaries – click the link to learn more. Instead, I'll write a bit about why I want to read the book.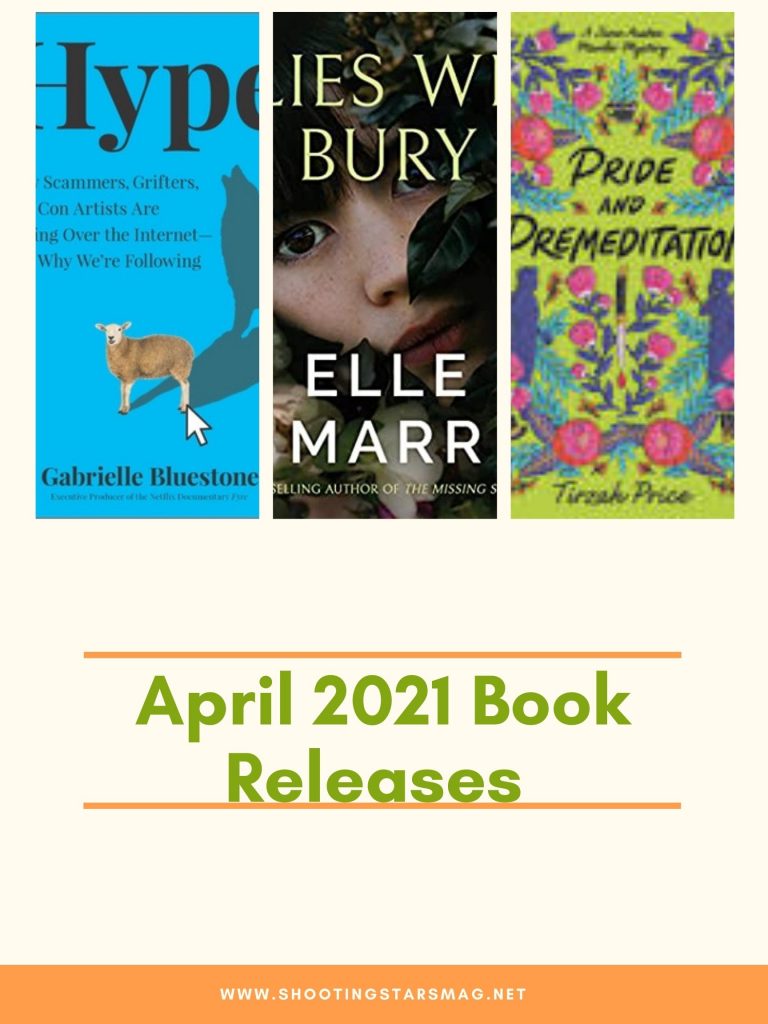 2021 April Books I Want to Read
all purchase links are affiliate links; I get a small % of anything you may buy at no extra cost to you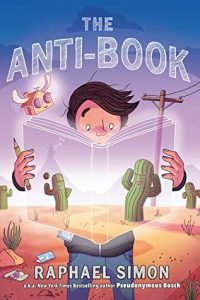 The Anti-Book by Raphael Simon
Out April 6
It's middle grade, which I love. It's also about a book that will erase things in your life if you write it down. Until weird things start popping up, and people come back but drastically different. The official summary also says it has humor, and I love that!
The Forest of Stolen Girls by June Hur
Out April 20 
It's a mystery
It's a historical mystery
It takes place in Korea
Count me in!!
In Deeper Waters by F. T. Luken
Out April 20
It's described as The Gentlemen's Guide to Vice and Virtue meets Pirates of the Caribbean. Plus, it's LGBT and has magic! I'm in love with all of these things.
Pride and Premeditation by Tirzah Price
Out April 6
First off, this cover is gorgeous. Seriously, go find a close up photo! This is the first book in the Jane Austen Murder Mystery series, where the classic novels are reimagined as cozy mysteries. How fun is that, right??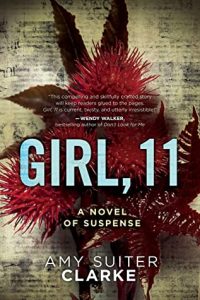 Out April 20
This is about a former social worker who becomes the host of a true crime podcast. The book is her focusing on The Countdown Killer who was around 20 years before…and might be back. I'm all about true crime, podcasts, and serial killers in my mysteries/thrillers, so I definitely want to read this!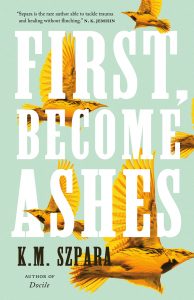 First, Become Ashes by K.M. Szpara
Out April 6
Last month I read Docile by the same author, so I'm definitely curious to see what they have up next. It's an adult, LGBT, fantasy book, and while I don't read tons of fantasy, this one sounds super fascinating!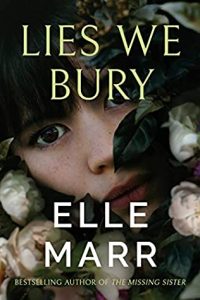 Out April 1
The main character was born in captivity and now, twenty years later, she's a freelance photographer who is covering murders that have been happening in Portland. The crime scenes are almost identical to what Marissa escaped from as a child…and then she ends up finding a note at one, addressed to her. I mean – how freaking awesome does this sound? Super creepy and thrilling!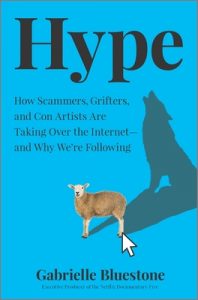 Hype: How Scammers, Grifters, and Con Artists Are Taking Over the Internet – and Why We're Following by Gabrielle Bluestone
Out April 6
I do love a good nonfiction book, so I want to read more. This one sounds fascinating. I mean, we all know that the internet is ripe for scams and cons – but why do we keep falling for them? I'm a big fan of books by Jon Ronson, and this topic seems like something he would have written about.
The Chance to Fly by Ali Stroker and Stacy Davidowitz
Out April 13
I was first introduced Ali Stroker on the show The Glee Project. Now she's a Tony-winning Broadway actress…who happens to be in a wheelchair. In this MG novel, we get a wheelchair using 13-year old named Nat who wants to try out for a kid's version of Wicked. I love the diversity, and the theater love, since I'm a big Broadway fan!
Out April 13
How gorgeous is this cover?! Malice is a retelling of "Sleeping Beauty" except Princess Aurora falls for the villain, not Prince Charming. Umm…yes please!!!
Her Three Lives by Cate Holohan
Out April 20 
This looks like such a cool domestic thriller/mystery. The three lives are Her Public Life, Her Private Life, and Her Secret Life. Definitely check this one out for more details, but it sounds like a mystery I won't be able to put down! Also, I kind of adore this cover.
2021 May Books I Want to Read 
The Atmospherians by Alex McElory
Out May 18
An ex-influencer and ex-actor – best friends – join together to create a cult. And that's about all I need to know to want to read this one, though there is a longer summary!
The Plot by Jean Hanff Korelitz
Out May 11
Basically, a professor steals the plot of an ex-student's novel (who has passed away) and ends up getting all the success and praise. That is until he gets a note saying he's a thief, so obviously someone knows the truth!! I love books that deal with writers or books, and I'm a big mystery fan, so this sounds great for me.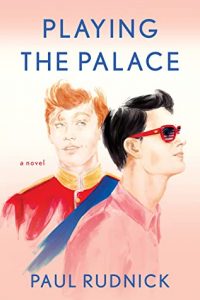 Playing the Palace by Paul Rudnick
Out May 25
An American event planner starts dating the Prince of Wales. Oh, and they're both guys. I've been wanting to read this one for awhile now and I just recently read a really great review, so it makes me even more excited!!! Yes, it has some Red, White, and Royal Blue vibes but I think it'll be different enough. After all, only the basic premise seems to be similar.
Out May 4
Ten people stay together in a prom house. They all have a secret…and they start dying, one by one. This obviously makes me think of a YA And Then There Were None (kind of like the book Ten by Gretchen McNeil) and I'm here for it!
Off the Record by Camryn Garrett
Out May 18
A teen journalist. The chance to do a celebrity profile, being able to travel around and do interviews. Stories coming out that could end her career before it begins  – aka #metoo type of stories. Honestly, this sounds super awesome and relevant, and I LOVE the idea of a teen journalist. I adore the cover too!
Luck of the Titanic by Stacey Lee
Out May 4
I read and loved Lee's novel The Downstairs Girl so I'm excited to check out her newest book. Plus, it takes place on the Titanic and I've always found that setting to be fascinating for storytelling.
The Shape of Thunder by Jasmine Warga
Out May 11 
It's a middle grade novel
It's about two best friends
It's about the aftermath of a school shooting
Yep, I definitely need to read this one even though I'm sure it's going to punch me in the heart.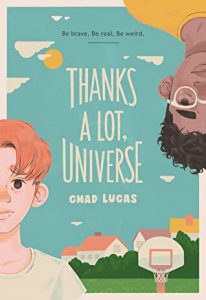 Thanks A Lot, Universe by Chad Lucas
Out May 11
Middle grade. LGBT. Mental Health. All things that I love! This one sounds really good. Emotional, but good.
***
Whew, that's a lot of books! Hopefully you found some new titles to add to your list, or to purchase! I'd love to know what titles stand out to you in the comments! Also, I'd love any pins or re-shares on this post! Thanks in advance!