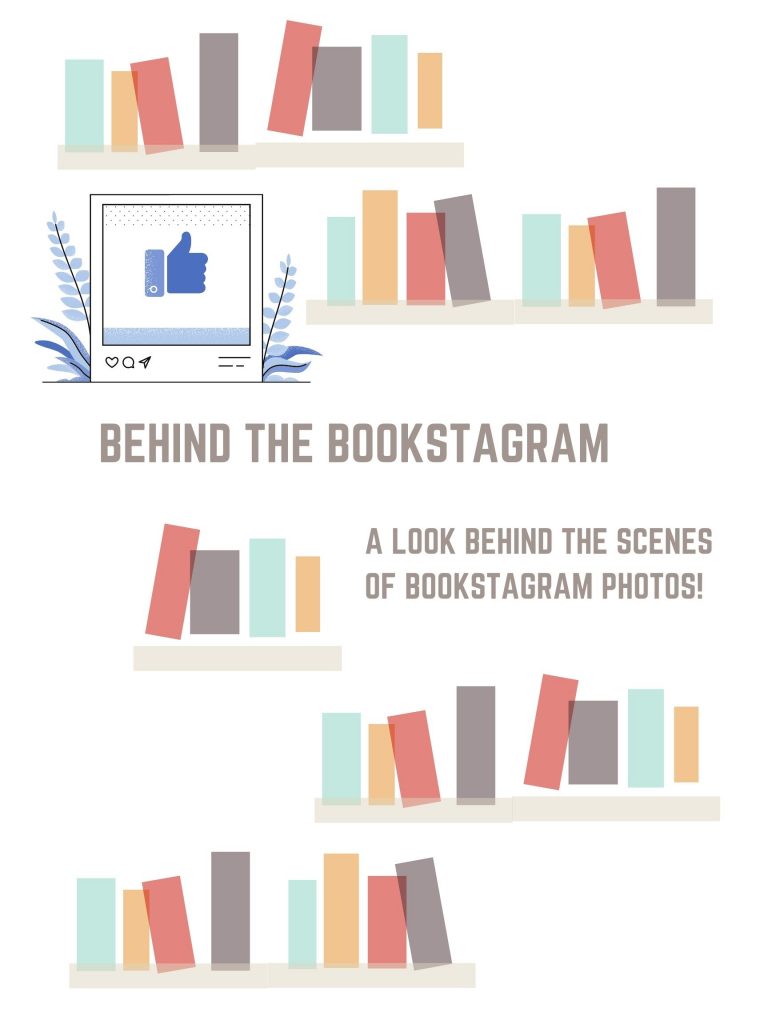 Happy Friday, everyone! I've had this feature idea for awhile now and I figured it was finally time to get it rolling. I love seeing Bookstagram posts – it's always exciting to see how people style their photos.
However, have you ever wondered…how do they do that? Yeah, me too!
That's where this feature comes in–
Behind the Bookstagram
I'm going to feature various Bookstagram photos on my blog and have the creator share what happened behind the scenes. Did the photo take an hour to get right? How many shots did they take? Did they use any editing tools? Were there animals that needed to be cropped out – or moved away from the books?
If the Bookstagrammers have outtake photos they'd wish to share, that would be awesome. You don't need them to take part though! You just need a Bookstagram photo that you can discuss.
Some of these posts might have a few Bookstagram photos because there isn't a really long story that goes with it. If someone has a lot to say and/or has lots of extra photos then I'd be happy to give them their own post.
I don't have a set day of the month I'm going to do these, so please send along your Bookstagram photos and I'll post when I can!
If you would like to take part (or have questions), please email me: laurenbecker1215 AT gmail DOT com or you can follow and DM me on Instagram!
And yes, I'll be sure to share my own behind the scenes stories!