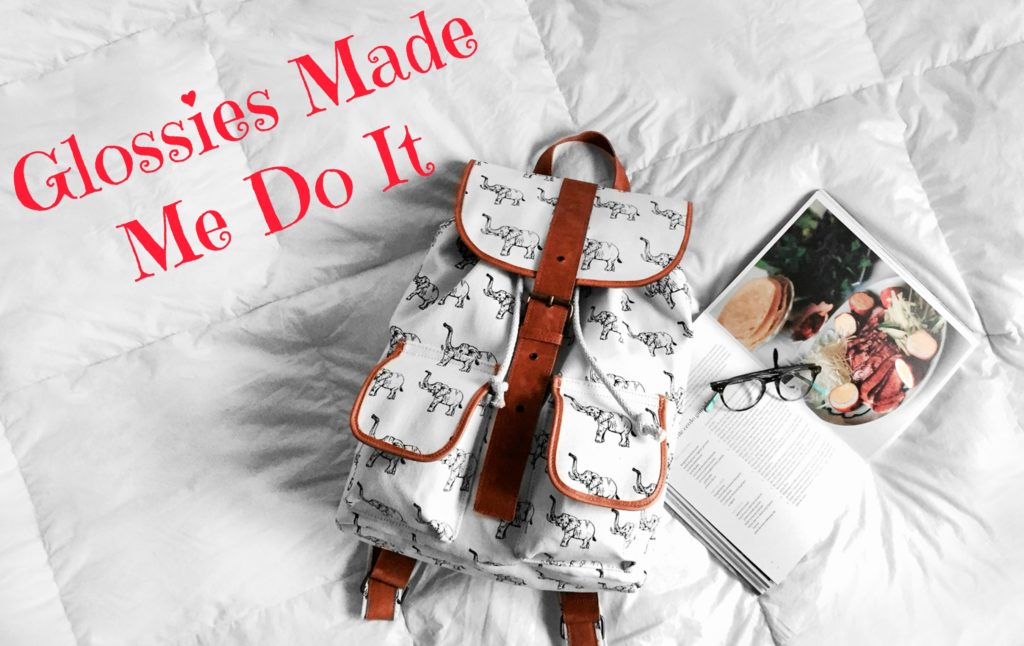 It's the first Friday of the month, and that means it's time for Glossies Made Me Do It: where Ashley and I share what magazines have inspired us to try or share about this month!
Glossies Made Me Do It: Would you attend a concert on your own? What about going to the movies by yourself? Discuss #ontheblog!
Click To Tweet
Glossies Made Me Do It: February 2019
This month I was inspired by an article in the February 2019 issue of Real Simple.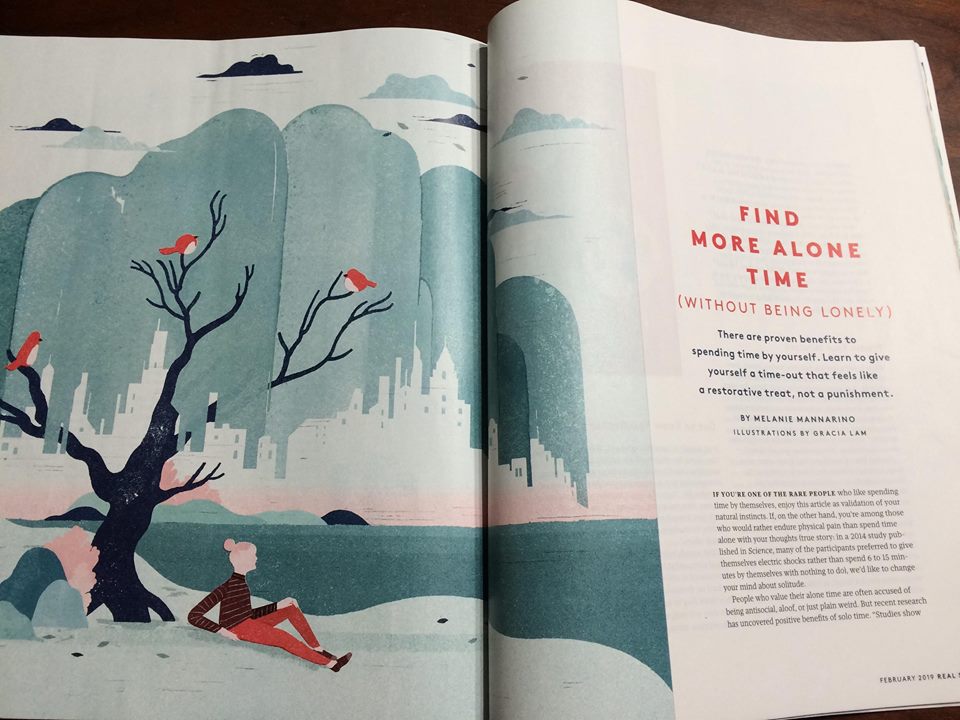 The article was called Find More Alone Time (Without Being Lonely) and after reading it, I knew I wanted to talk about this topic. I'm someone who likes their alone time, so this article wasn't necessarily for me. It's more for the person who finds it difficult to be on their own, especially if that means they are left alone with their thoughts. And yes, that can be tough, but I liked that the article gave a couple examples of ways that people spend alone time while still being entertained, so to speak.
One of the stories was about going to the movies alone, while another was about a mom who went on a mini vacation and stayed in a hotel…all on her own. Both sounded like really relaxing, rejuvenating experiences. After reading, it made me think of the places that I've gone on my own that people might feel a bit uncomfortable doing.
For example, I've been to a play on my own (The Importance of Being Earnest) and I've even been to a concert by myself (Fitz and the Tantrums). Both of these were a bit odd at first, but I'm glad that I went and I had fun at both…so why not go alone? It made me realize that I could experience these type of events and be okay on my own. These aren't necessarily "stuck with your thoughts" alone moments, so they might be easier ways for people to do something on their own without being truly alone.
The story about seeing a movie on your own made me think of one of my own goals for my 30×30 bucket list (30 things I want to do before I turn 30) and how going to a movie on my own is on there! This is definitely something I want to check off that list this year. I'm pretty sure that I'd have done this already if I drove, since there are always movies I want to see that nobody else necessarily wants to see with me. However, I can still make this happen. I think it would be relaxing and kind of nice to get lost in a movie without worrying who is with me.
So tell me: how do you feel about alone time? What about experiencing things on your own, like seeing a movie, going to a play, or seeing a concert? Would you do these things by yourself?
Have your own Glossies Made Me Do It post? Link up with us!