Happy Monday, everyone! Today, I'm sharing a couple blog events for the month of October that I'm going to take part in. The first is Blog Ahead and then there's Blogoween for all you Halloween fans (I am most definitely one of those!)
Two October Blog Events: Blog Ahead and Blogoween - are you joining? #ontheblog #bookbloggers #halloween
Click To Tweet
It's Time to Blog Ahead
Anna from Herding Cats & Burning Soup is hosting her annual Blog Ahead throughout the entirety of October. You can sign up here if you are interested in joining!
The Deets on Blog Ahead:
challenge lasts throughout all of October
One month to complete an extra 30 blog posts
Take the number of posts you have complete on October 1 and add 30 to that number. THAT is your total posts you're aiming for by November 1
All finished posts must go live after November 1
If any of the above doesn't make sense, just let me know and I'll be happy to break it down for you! Right now, I have nothing blogged ahead. But my plan is to do quite a bit of October posts this week so that I can focus even more time in October on post-October posts that will actually count for Blog Ahead. It's a great way to get things scheduled ahead of time because we all know we're entering the busiest time of the year!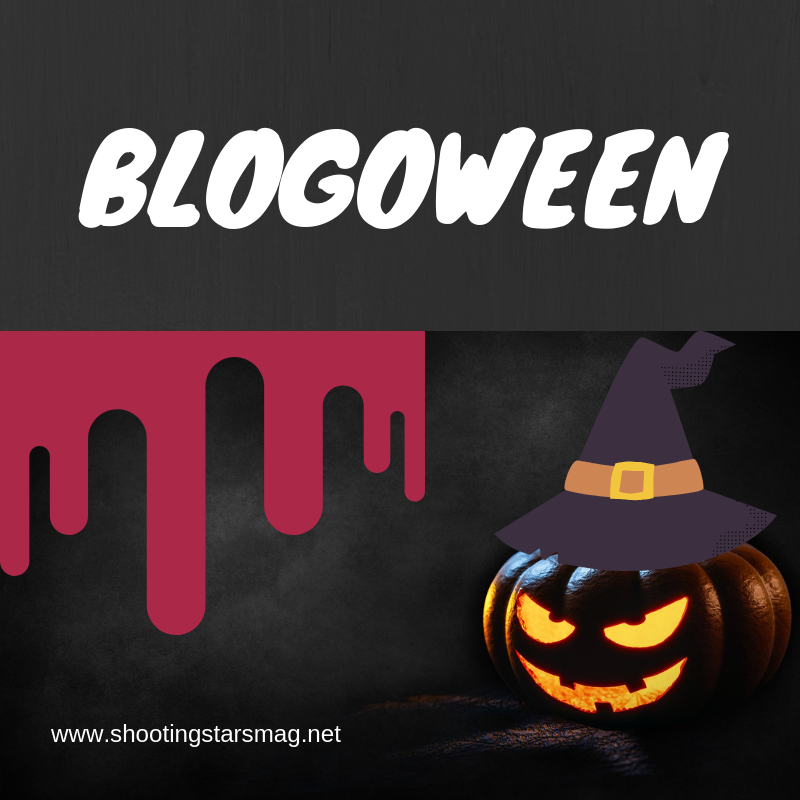 Let's Celebrate Blogoween!
Blogoween is an event happening in October, hosted by a variety of bloggers. Each day of October has a different prompt, so you can join in on the ones that you're interested in. Most of these prompts are related to books, but not all of them, so check it out and see if there are enough of them for you to take part!
This event has three different levels – depending on how many posts you want to do; I'm going with Level 1.
Level 1: 13 Days of Blogoween
Pick any 13 days to post
You don't have to be consecutive.
You don't have to post on Halloween (but you can!)
I feel like there are at least 13 prompts that I can do and it gives me some fun content to work on in October (and I can create my own Halloween themed posts – more on this under The Deets). Plus, I can post on any of the dates I want. There are two other levels, so you can find those details here.
The Deets on Blogoween:
ONLY Halloween/Autumn themed posts allowed.
Book Reviews MUST be Halloween/Autumn themed OR Horror/Paranormal/Thriller/Crime/Mystery in genre.
Can use Hosts prompts (not compulsory).
Feel free to create your own prompts JUST check the list further down to make sure yours is not similar to one of the hosts.
If you want to sign up, use this form here.
While I'm not a host for this, I'd still be happy to answer any questions you may have if I'm able, so just leave a comment!
Tell me: Do either of these October events sound good to you? Will you be signing up for Blog Ahead and/or Blogoween?