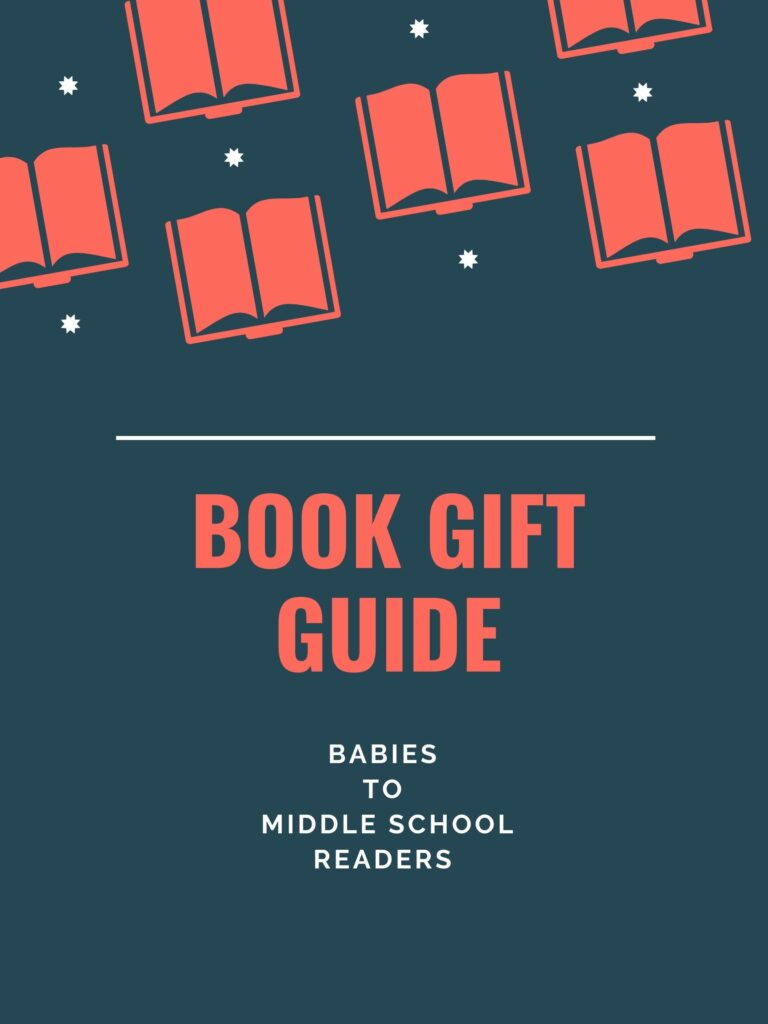 I hope you all enjoyed my Book Gift Guide: Adult Fiction and Nonfiction. Today, I'm going to share some book suggestions for babies up to middle schoolers! I hope you find a book, or two, that looks interesting! Let me know in the comments. As always, the bookshop links are affiliate links. If you purchase something, I get a small % at no extra cost to you and you get to support independent bookstores!
Books for the Young Ones: Board and Picture

Bedtime With Mommy by Nancy I Sanders and illustrated by Felia Hanakata is a beautiful board book about animals across the world being tucked into bed by their moms. The words are in rhyme, and the pictures are gorgeous. There are references to God and prayer throughout.

Prince & Knight is a picture book where the prince and knight fall in love. I love how diverse picture books are becoming. There's even a sequel — Prince & Knight: Tale of the Shadow King. I would personally love to own both of these.

The Proudest Blue: A Story of Hijab and Family is not one I've read (yet) but it seems like the type of book that should be in every library and every classroom!

Jungle Night is another board book for getting kids to fall asleep – but it also comes with two free audio downloads of Yo-Yo Ma playing the Cello. How fun is that?

Oakley the Squirrel: The Search for Z: A Nutty Alphabet Book looks like an adorable alphabet board book. I love that it's ACTUAL squirrels in the scenes/photos. They didn't photoshop any of it!

Shabbat Shalom! is a board book showing how Jewish people celebrate their Sabbath. Whether you are Jewish or not, books like these help widen your child's world view!

Change Sings: A Children's Anthem by Amanda Gorman is a picture book I'd love to own. Gorman was the young lady who read her poetry at Biden's inauguration.

Cat Problems is supposed to be an amusing and fun picture book for kids AND adults. I love that! Plus, I have a cat, so I want to hear all about their supposed "cat problems." HAH!

I Don't Want to Read This Book seems perfect for reluctant readers. But for the parents – the author is Max Greenfield, who played Schmidt on the TV show, New Girl. Fun, right?
Books for Elementary and Middle School

The Sea in Winter is about a young Native American girl who can no longer do ballet after hurting her leg. I gave this one five stars when I read it earlier this year.

Ghost Boys is about a young, black boy killed by a white police officer. It's a serious, important topic, shown through a kid's eyes.

Thieves of Weirdwood is a book I'm always recommending. It's SO good. The second book, Ghosts of Weirdwood, is out now as well.

Witches of Brooklyn is such a fun, eccentric graphic novel about a young girl and her aunts who are all witches. I need the second one NOW, and good thing, because it's out – Witches of Brooklyn: What the Hex?  

Allergic is another wonderful graphic novel about a girl who just wants a pet to call her own…expect she's allergic to anything with fur or feathers. I could really feel her pain in this one, and it's a good introduction for kids who don't know much about animal allergies (or have them and feel awkward or misunderstood).

Ivy Aberdeen's Letter to the World is one that I read a few years ago, but I still adore this book about a girl misplaced by a tornado and dealing with feelings for another girl.

Good Night Stories for Rebel Girls: 100 Real-Life Tales of Black Girl Magic is one that I have not read, but it looks amazing. I love that it's full of stories about real women!

Ahmed Aziz's Epic Year is one that's been on my wish list. It sounds like such fun!!

I, like many others, grew up reading or being read Roald Dahl books. Pass that magic along with this 4 book set: Charlie and the Chocolate Factory, James and the Giant Peach, Fantastic Mr. Fox, Charlie and the Great Glass Elevator.

Amber Brown is Not a Crayon is just a classic book for young readers. I remember loving this series as a kid.

Clarice the Brave is written by Lisa McMann – I've read some of their YA books in the past and really loved them. This book about a mouse looks really fun and enjoyable! And I'm personally a fan of books with mice, like Stuart Little.

Dog Squad is about a crime-fighting group of dogs…and seriously, sign me up! It's supposed to be a really funny book too, which I always love, and it's helpful with reluctant readers.
Did you find anything that you'd like to purchase? Have you already read any of these? Let me know!