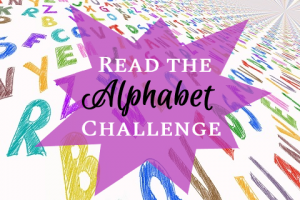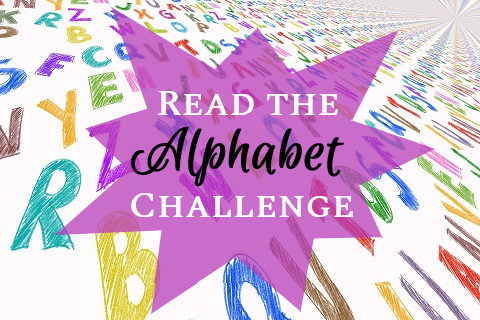 It's time for my February reviews for the Read the Alphabet Challenge. This year long challenge is hosted by Do You Dog-Ear and Novels and Notions. For February, I had to read a book that started with C and a book that started with D. Next month is E and F.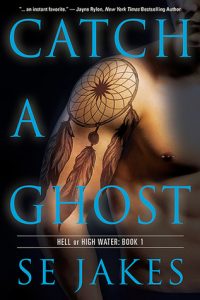 Catch a Ghost by S. E. Jakes
source: library e-copy; all opinions are my own
Official Summary (add to Goodreads): Everyone knows that Prophet—former Navy SEAL, former CIA spook, full-time pain in the ass—works alone and thinks only about the trouble he can cause. But his boss, Phil Butler of Extreme Escapes, LTD., has just assigned Proph not only a new partner but also a case haunted by ghosts from Proph's past. Suddenly, he's got to confront them both head on.
Tom Boudreaux—failed FBI agent, failed sheriff, full time believer in bad luck—is wondering why the head of a private contracting firm has hunted him down to offer him a job. Still he's determined to succeed this time, despite being partnered with Prophet, EE, LTD's most successful, lethal, and annoying operative, and even though the case is also resurrecting his own painful past.
Together, Prophet and Tom must find a way to take down killers in the dangerous world of underground cage matches, while fighting their own dangerous attraction. And when they find themselves caught in the crossfire, these two loners are forced to trust each other and work together to escape their ghosts . . . or pay the price.
Review: Catch a Ghost is the first in the Hell or High Water series. I actually read the entire series, so I'll probably have a more conclusive review next month. However, I wanted to focus on Catch a Ghost right now. We're introduced to Prophet and Tom, who both have a lot of ghosts in their past. This book is pretty action packed, and it definitely kept me reading and wanting to know what was going on.
There is an eventual romance between the main two, but I think the overall story and the romance blended well together. I really loved both Prophet and Tom; they have an antagonistic relationship, but as a reader, you always knew they'd do anything to help each other. They are partners after all. Another aspect I liked about the book – and the series – is that while there are a lot of serious moments, it's still full of humor – especially coming from Prophet.
Since you know I went on to read the other books this month, it's easy to see that I would recommend this book to any who are interested!
Read the Alphabet Challenge: C is Catch a Ghost and D is Diary of a Mad Mom-To-Be #ontheblog #bookreview
Click To Tweet
Diary of a Mad Mom-To-Be by Laura Wolf
Review by Lauren
Source: personal copy; all opinions are my own
Official Summary (add to Goodreads): Amy, the quirky heroine of "Diary of a Mad Bride, " has survived her wedding with aplomb, only to find herself yearning for the patter of little feet. Next stop: parenthood!
Review: I read the first book, Diary of a Mad Bride, years ago and really enjoyed it. I found out that there was a sequel, all about Amy (now married), becoming pregnant. I've had a copy of the book for a long time, so I'm glad I finally got the chance to read it.
This was definitely an enjoyable book overall, but it read a little slow to me, and I didn't find it terribly humorous. The book is written in the form of a diary, so there isn't a ton of dialogue. This doesn't really bother me much, but it's something to note for those that dislike this style of writing. I really did like Amy and it was fun following her process of becoming pregnant, and then of course being pregnant for nine months. She doesn't know much about babies – or anything baby related – so it's a lot of trial and error in figuring it out. The book is just focused on her pregnancy, so while there is a baby in the end, the book doesn't cover too much of that aspect of being a mom.
One of Amy's best friends is pretty anti-baby, especially since she doesn't want one and her mom keeps bugging her about it, so she's not really supportive or understanding when Amy becomes pregnant. I could understand some of her feelings, but in general, she just seemed like a really bad friend. Of course, I can't really remember the first book, so who knows what I thought about her then?! At any rate, she definitely annoyed me throughout.
All in all, I'm glad I finally read this book, and it took the Read the Alphabet challenge to make it happen.