Happy Friday! I'm so excited to share my latest Summer Staycation review/giveaway. I'm lucky to have a pool at my house, so I definitely use this there, but it's great for any outdoor adventure! Let me introduce you to the Climate Case – it keeps your phone from overheating in the summer (or freezing up in cold weather)!
Have you ever been outside in the summer heat and your phone gets so hot that it stops working? Yeah, it's annoying! This is where the Climate Case comes in. When the weather is warm, you put it in the fridge for a few hours and then pop your phone in when you're out and about and it keeps it from overheating. You use the microwave when the weather is cold!
It comes with a carabiner so you can hook it to something if you're going to be moving around a lot, which is a nice touch! I love that it has a pocket on the back that allows you to store a card or cash. It's definitely multi-functional.
As I said above, I'm lucky to have a pool and the Climate Case is my must-have accessory. I love being able to put my phone in the case and then leave it on the side of the pool – ready for me to check the time or answer a phone call.
Before I had the case, I would wrap my phone up in a towel so I had it nearby. This is so much easier, and now I don't have to worry about my phone overheating (which it's done before!)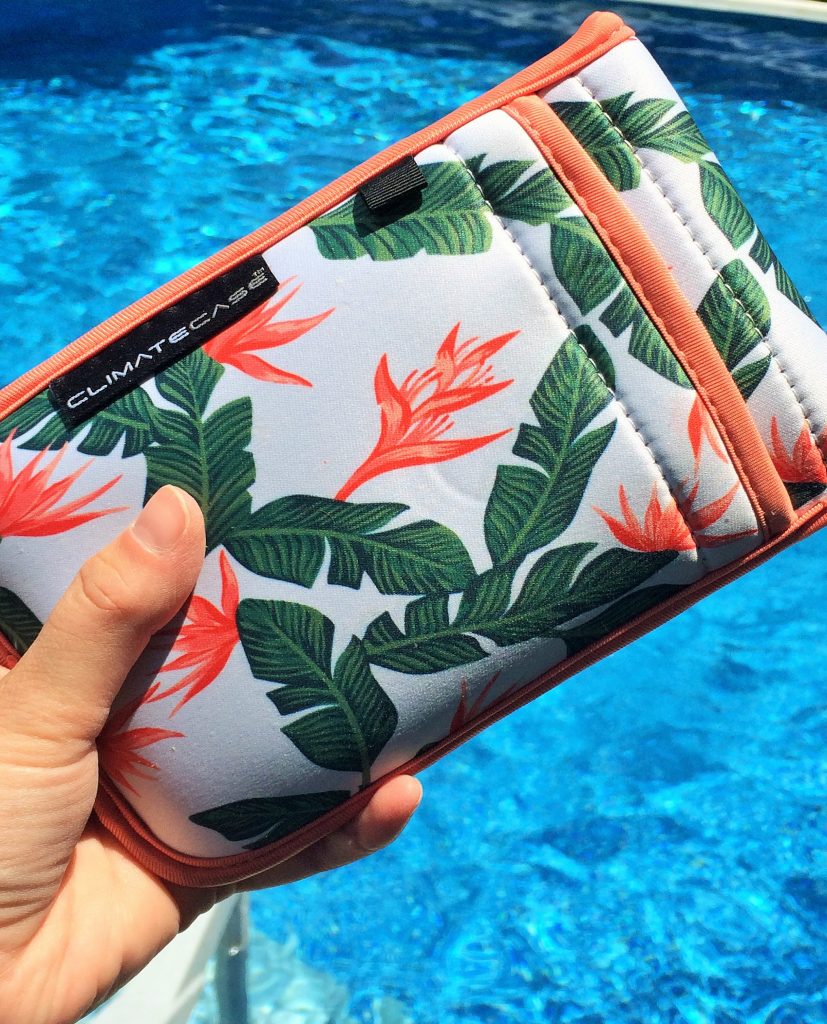 My mom and sister have both loved seeing the case in action, and they are seriously thinking about getting their own. The one I was given for review is the Tropical Vibes print, but they have other prints and colors, so there is truly a Climate Case for everyone!
Seriously – grab yourself a case, because they are super handy, and you won't regret it! Plus, it can be used in hot or cold weather, so it's a win/win!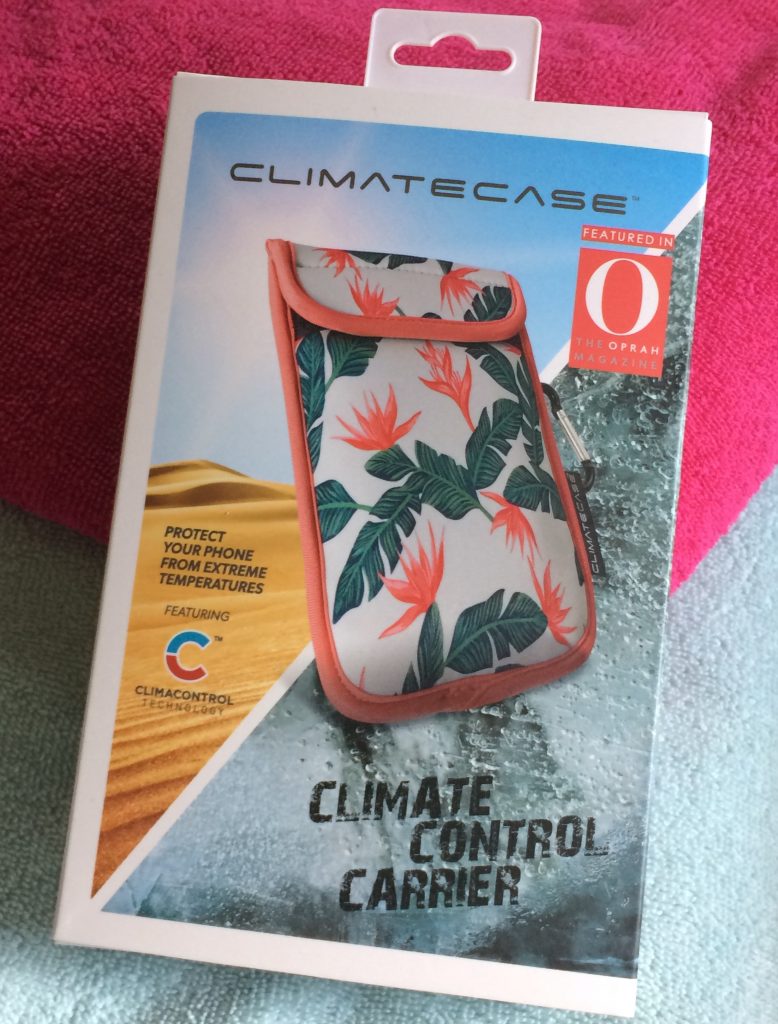 Want to Win Your Own Climate Case? It's Giveaway Time!!
four winners – 2 in the Tropical Vibes print and 2 in the Cotton Candy print
U.S. only, I'm afraid
18+ to enter unless you have parental consent
Giveaway ends on July 31st!
winners information will be sent to the company for them to mail the prize
If you want to grab your own Climate Case now, then please use the following discount code: 
STAYCATION2020 for 20% off entered into the website