I asked on Twitter if anyone would be interested in taking part in a Favorite Things Giveaway Hop and I had some interest, so here we go! This is the sign up post, so read on for more details!
You give away at least one item that you'd consider a favorite (a product, a snack, a book, a movie, etc.) It doesn't matter how much the item is – that's up to you!
You can have the giveaway open to whoever you want (U.S., U.S./CAN, INTL, etc.) – just make sure it's stated clearly in your post. Along with this, you can have people enter your giveaway in whichever manner you want with whatever type of entries you want.
I tried to have the giveaway hop last for awhile so people have time to find it and enter your giveaways. I will post my giveaway on February 10 and it will have a NEW linky where you can put the direct link to your giveaway. Add your giveaway when you have time, but please have them go at least until February 28 so everyone has time to enter – you can have it end later though if you want.
The link-up here is where you post a link to your blog, showing that you're interested in hosting a giveaway. Be sure to include your email when you sign up so I can send you a reminder in February!
Feel free to share the image above, and the link to this post, on your blog or social media. I'd love to have a lot of blogs take part!
If you host a giveaway – you CAN still enter other giveaways. Let's all have fun with this!
Interested? Sign up below:
You are invited to the Inlinkz link party!
And because I don't know when I'll have a chance to post these, I'm going to quickly share the 2020 reading/blogging challenges I'm signing up for!
Two blogs I love, Feed Your Fiction Addiction and It Starts at Midnight, are hosting their Discussion Challenge again. I'm not always the best at writing discussion posts but I really want to do more of them this year!
The main rule is that the discussion must be about books or book blogging – beyond that, you're good to go! You can find the full rules here though. Oh, and there are monthly giveaways!
I'm going to aim for Creative Conversationalist, which is 11-20 discussion posts throughout the year. That's at least one a month, so I think I can do it!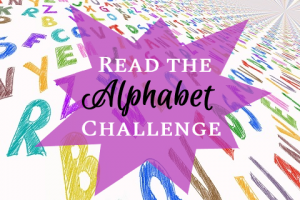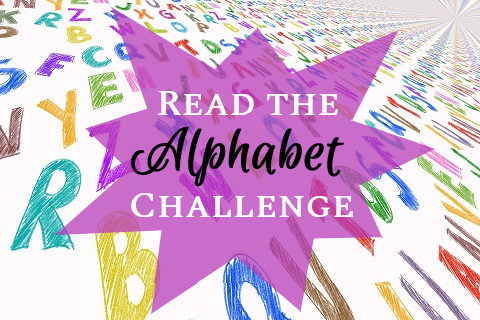 I'm joining Do You Dog-ear? and Novels & Notions for their Read the Alphabet Challenge. The idea is to read books that start with each letter of the alphabet – the catch is that you're reading the books in order of the alphabet each month. For example, for January, you're supposed to read books that start with A and B. February will be C and D, and on and on.
I really want to use this challenge to finally read some of the books I already own, so we'll see how I do! I don't know that I'll be very successful for January because I have a TON of books I need to read by the end of the month, and none of them start with A or B. We'll see…but I'll definitely aim to get C and D next month, and so on and so forth.