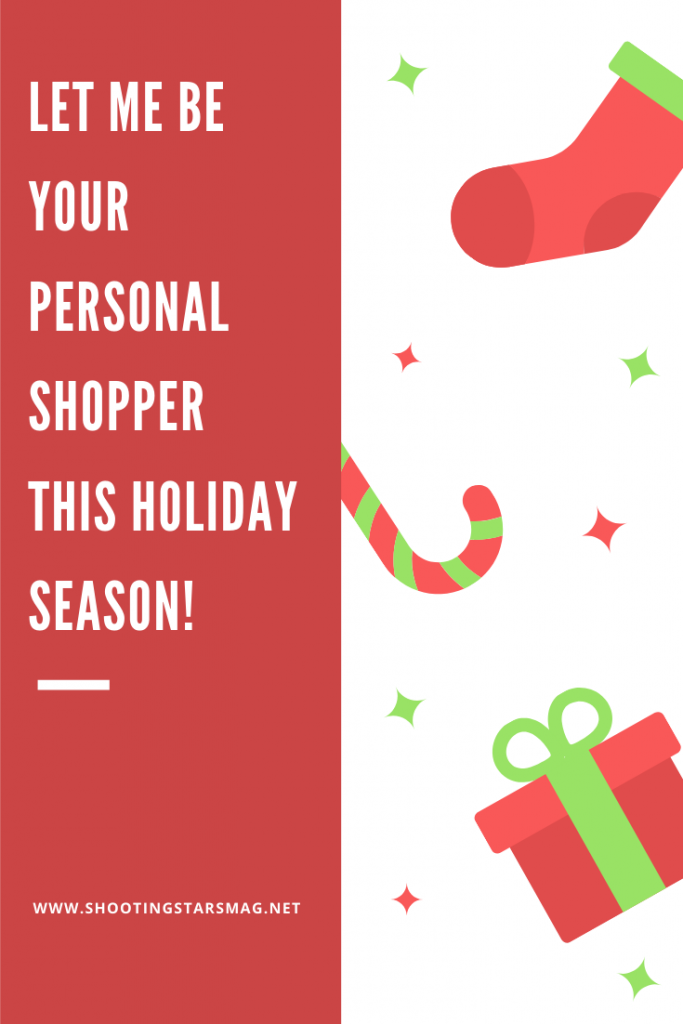 If you follow me on Twitter, you might have already seen my post about this, but I said I'd share more in a blog post – so here we are!
One of the things that I love about the holiday season is giving gifts to people I love. It's fun for me to research and find the "perfect" thing. Since this is a really busy time for people, I thought I'd offer to help out with your shopping.
What I Would Need:
who are you giving to?
do you want one gift, or multiple?
what's your price range?
any and all information you want to give me about the recipient
and of course, when you need the gift idea(s) by, but I'll stay in touch!
I'm not charging any set price for helping out. If you can't afford anything, but you would still love help, I'm here!
If you want to donate something, you can choose whatever amount works for you! I have a PayPal that will happily take donations.
Since it's already November, time is ticking away, so definitely get in touch as soon as you can and I will get started with my research! I can't promise you'll love anything I find (obviously) but I'll do my best, and I'm going to try and find the best deal online as well as any coupons/discounts that might be available.
If you're interested, send me an email: lauren51990 AT aol DOT com
Just put "Holiday Personal Shopper" in the subject line and I'll know to read it and get back to you ASAP!
If you have questions, feel free to leave a comment – or email those too!
Let Me Be Your Personal Shopper This Holiday Season - more information #ontheblog #giftgiving
Click To Tweet