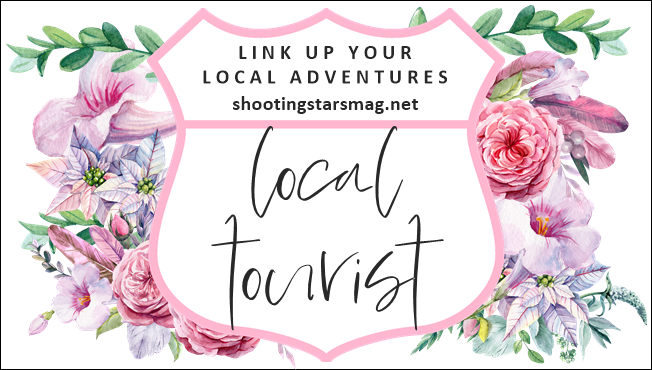 A monthly link-up (last weekday of the month) where we share our local adventures. Have anything to contribute? Link up with Dara and I below!
Local Tourist: September 2020
Now that we're getting some nice, Fall weather, it's been a little easier to get out and enjoy some fun activities. I'm still wary about anything that's indoors, so I figured I'd soak up as much as I could (in a safe manner) while the weather allows it. I didn't do a ton in September, but October looks to be a bit busier.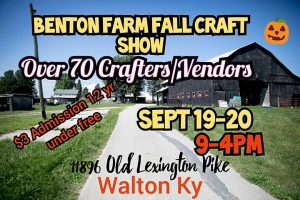 Sunday, September 20: My mom and I attended a Fall Craft Show at Benton Farm. All the vendors were outside and spaced apart from each other. I wore my mask almost the whole time, though it wasn't mandatory. I think it was set up really well though, and I liked being able to support some small businesses. My mom and I love craft shows but so many have been or will be cancelled because they normally all take place inside (and there isn't a lot of space to socially distance).
It was a fun little outing. My mom and I both bought a couple of things, and we even split a funnel cake (which we hadn't had all year) – there was a food truck that was making/selling them. Yum!
Saturday, September 26: The last couple of years I've attended a Women's Wellness Weekend at a local camp. It's been a lot of fun, and I knew I was really going to miss it this year. However, not too long ago, we got emails asking if anyone would be interested in a Women's Wellness DAY and I hopped right on that! I'm so glad they put this together and I think it worked really well.
they checked our temperatures when we got there
you had to wear a mask if you were in a group (that you didn't go there with) or around counselors helping with the various activities – my sister went horseback riding and they could take their masks off once they were on the horse!
you brought your own drinks and snacks for the day, and only two camp bathrooms were open for use
there were hand sanitizer stations throughout the camp though
for the most part, it was pretty unstructured. They had a few things that were timed – like certain hikes, and a yoga class, but for the rest of it, you were able to wander the campgrounds and do the activities that interested you. Some weren't open, but a lot of them were!
it was definitely strange from the previous two years, but I'm still glad they did a day long outing. It was really nice to just be outside and move around a bit.
I went with my sister, a friend, and her sister. (My sister and friend had gone with me for the weekend last year). The only activity that I really did was shoot a BB gun, and I'm not great at it. HAH! It was fun though. I did a ton of walking though, so I was pretty dang worn out afterwards – especially with all my health issues. It's good for me to move though, so it was a nice excuse to do more of that! We had a bonfire and s'mores at the end of the night. The supplies for the s'mores were all in individual bags so you could just grab one and make it! Very good idea, even for post-COVID bonfires!
If you want to learn more about the Women's Wellness WEEKEND, then I have done a full post on it a couple years ago. It's essentially adult summer camp, and I love it!
All in all, September wasn't a bad month. It was nice to do some "normal" things while still being safe. I'm excited for the events I have planned for October, so hopefully they will all work out.
If you have your own post, please link up here:
You are invited to the Inlinkz link party!