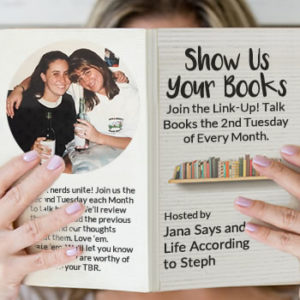 It's time for another Show Us Your Books with Jana and Steph. Come share what books you've read in the last month and get some ideas of new things to read at the same time!
Blow Down by J.L. Merrow is the fourth book in a series that I just LOVE. Each book contains it's own separate mystery, but I recommend reading all the books in order because it follows the same couple and you really get to know them and see them grow (FYI, this is an m/m romance).
My full review can be found here.
Brazen: Rebel Ladies Who Rocked the World by Pénélope Bagieu. This is a graphic novel full of little stories about amazing women in history. I learned a lot about people I'd heard of, and others that I'd never learned anything about. These are some great people – who just happen to be women – and I read this one last month for Women's History Month. I definitely recommend!
My full review can be found here.
Soul to Keep by Garrett Leigh is an m/m romance about two seemingly very opposite people. It's a companion novel, but I never read the first book and I felt like I could follow along just fine since this book is about a new couple. I would suggest this more for people who already read and enjoy m/m romance. My one complaint is that I wish it was a bit longer!
My full review can be found here.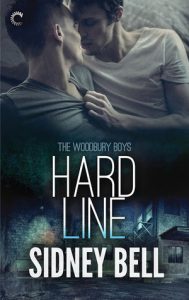 Hard Line by Sidney Bell is the second book in a series. While this one follows a new couple, I would recommend reading them in order because the overarching mystery/story line kind of connects between the two. However, I will say that I liked Hard Line better than the first and I thought the relationship – both romantic and otherwise – between Tobias and Sullivan was really well done. I just loved these characters. I will let you know that this one features a bdsm relationship but I thought it was done really well and showed the trust between the guys.
My full review can be found here.
***
While I've read a lot more in the past month, these are the only reviews I have on the blog since the last Show Us Your Books. Don't worry – I'll be sharing a lot more book reviews this month!
Anything catch your eye? Let me know!
Show Us Your Books - what have you read in the last month? Come find some recommendations! #bookbloggers #ontheblog
Click To Tweet