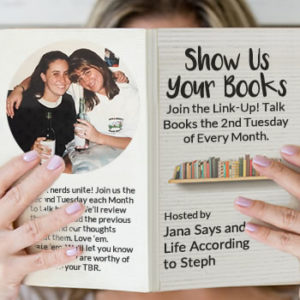 Happy Tuesday, everyone! I'm here with Jana and Steph to share some of the books I've been reading in the last month (or at least finally reviewing in the last month). Come chat books with me!
Show Us Your Books: May 2020
I haven't been reading as much as I normally do, but I still feel like my reading is going okay. I'm not sharing everything I've read in the past month, because I have some individual review posts for those that I want to share soon. Don't worry – I'll recap them next month for Show Us Your Books if you miss the initial post!
Affiliate Note: Before I dive in I wanted to let you know that I'm now an affiliate for Bookshop.org, which means I get a small percent if you order from any of those links (at no extra charge to you!). You can check out my Book Shop with some recommendation lists right now if you wish. Bookshop.org is a great way to support local bookstores!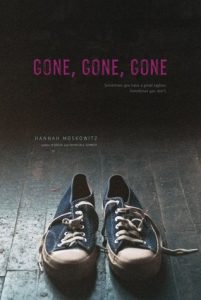 Gone, Gone, Gone by Hannah Moskowitz
Man, this one really hit me in the feels. I actually read the entire thing in one day, which is a bit rare for me (unless the book is a graphic novel, and this is not) so that shows how much I was invested in these characters. I really liked the diversity throughout, and I think the almost simplistic writing style worked really well for the story. I definitely wanted to grab both boys and just hug them for hours.
Buy Gone, Gone, Gone from Bookshop.org Today!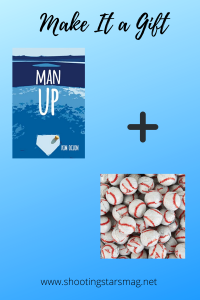 Brief Thoughts: I really enjoyed this book, which focuses on David trying to get through his senior year of high school without having to come out. He's been dating Tyler, who is on the track team, for six months, but he knows people aren't going to like it if someone on the baseball team is found out to be gay, so he keeps it quiet. His family knows, but his best friend doesn't.
You can read my Full Review – along with my Make it a Gift option!
Buy Man Up at Bookshop.org today!
View this post on Instagram
What I Like About Me by Jenna Guillaume
Brief Thoughts: I could definitely relate to Maisie in a lot of ways – really liking a guy but not having them be interested in you (and then them being interested in your skinnier, prettier best friend) – oh yes, this has happened to me. I understand Maisie's frustration, but she also wanted her friend, Anna, to be happy, so she couldn't kick up a fuss and tell Anna to not hang out with Sebastian. However, because of Anna and Sebastian pairing off, this leads to Maisie kind of growing into a new person.
Check out my Full Review – and DIY Journal Ideas!
Buy a copy of What I Like About Me from Bookshop.org!
View this post on Instagram
Brief Thoughts: I loved that the book really looks like Happyface's sketchbook – you get lots of black and white illustrations among the story. It really brings the world of Happyface alive. Like I said above, not everything is happy in his world though. There is a bit of a mystery through a lot of the book – a mystery I didn't even realize was there most of the time! I loved this though, because it does really hit you more, I think, when things are suddenly revealed.
Check out my Full Review of Happyface!
Buy your own copy of Happyface from Bookshop.org
View this post on Instagram
Gotham High by Melissa de la Cruz, illustrated by Thomas Pitilli
Brief Thoughts: Reading the beginning of this book, I thought Bruce looked Asian, so it was a pleasant surprise to read that his mom is actually Asian. It's a departure from the original tales, but I thought it was a really cool one. Why can't we add some diversity to these predominately white characters?
While the book does follow Bruce a lot, Gotham High is actually narrated by Selina, which was kind of fun. I liked being in her head and seeing the world through her eyes. I will say that the overall mystery was a bit easy to guess, but it didn't bother me.
Check out my Full Review of Gotham High!
Buy your own copy of Gotham High from Bookshop.org 
View this post on Instagram
The Downstairs Girl by Stacey Lee
Brief Thoughts: Despite it being upsetting, I did appreciate learning more about this time period in U.S. history. I didn't realize that so many people from China came to the U.S. when the Civil War was over because they could no longer keep slaves. The Chinese people were just substitutes and still viewed as lesser than.
Check out my Full Review of The Downstairs Girl
Buy your own copy of The Downstairs Girl from Bookshop.org! 
And there you have it – a look at some of the books I've read in the past month (minus The Downstairs Girl, but I hadn't posted my review of it yet!)
It's Giveaway Time!
I turn 30 on May 30th – yes, my golden birthday – and I want to celebrate by giving some of you lovely people gifts!! Be sure to follow my social media for a couple more giveaways coming this month, but for now, I thought today's post would be a great place to share this one!
Prize: up to $35 in books from Book Outlet (if you've never used the site, feel free to utilize my affiliate link to get $10 off your first order of $25 or more – free shipping when you hit $35)
Open To: USA and Canada
Use the Rafflecopter below to enter – giveaway ends on Sunday, May 31st! 
this post is not sponsored by Book Outlet – I'm using my own money to buy the books
not responsible for lost or damaged items once I order them
must be 13+ to enter with parental permission, unless you're 18+