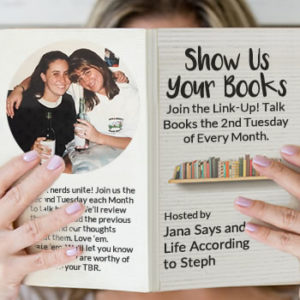 It's time for another Show Us Your Books with the lovely Steph and Jana. I'm here today to share mini reviews of some of the books I read in the past month. So far I've read 30 books this year! Where are you at? Remember though – it's quality over quantity! Oh, and to get it out of the way, all of the books are from my library!
Archival Quality is a graphic novel perfect for those who love the library and museums. I thought it was done really well, and I liked the secondary story line surrounding mental illness. The illustrations are really well done as well. This is a book I'd love to own for myself.
4/5 stars
Lonely Hearts is actually the third in the Love Lessons series, but they are all companion novels, so I didn't really feel like I missed much. I loved the relationship between Elijah and Baz- they come from vastly different worlds but they've both been through a lot and it's just one reason they work so well together. This is an emotional one, but so worth reading, and it's full of great secondary characters.
4/5 stars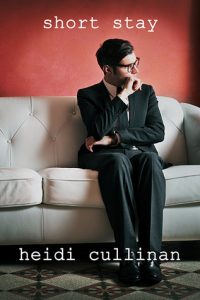 Short Stay is the sequel to Lonely Hearts, though not as long. I guess you could say it's a novella but I felt like it was a pretty good length, unlike other novellas. I don't want to spoil Lonely Hearts, so I'll just say that this was just as good and I loved getting more Elijah and Baz.
4/5 stars
Oh my god – Rend was fantastic. It's the companion novel to Riven, which I do recommend reading because it's just as amazing and it helps establish all the characters. Rhys is a musician who is finally making his own music and he's ready to go on tour, but his husband, Matt, has a lot of past issues that make being alone difficult. I really loved these two, and I definitely felt for Matt who suffers from really bad anxiety. I can't wait to read the third book in this "series."
5/5 stars
A Forced Silence is a book I've had on my wish list for awhile now, and I really enjoyed it. I didn't realize it was the first in a "series" of sorts – there is another out now but it follows a secondary character from A Forced Silence, but the overall mystery in AFC continues in the second book. The reviews aren't great for the second book, but I might need to read it just to find out what's happening with this serial killer (it's not a huge plot point in A Forced Silence, but there is still plenty of other mystery and suspense).
4/5 stars
I've read books by Sidney Bell before and I've really enjoyed them, so I'm not surprised that I loved Bad Judgement, but man! This book had me skipping almost everything else so I could read it. There's a romance, yes, and it's a big part of the book, but it's also a really suspenseful book full of plotting and revenge. Highly recommend.
5/5 stars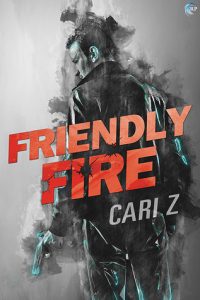 Friendly Fire is another book full of mystery and suspense! There's also a romance, which I really loved and thought was well done. I've read the Bad Behavior series that this author co-wrote with L.A. Witt and I loved them, so it was nice reading something by just Cari Z. If you've read the Bad Behavior series and enjoyed them you are sure to love this one. I only wish there was a sequel!
4/5 stars
****
Show Us Your Books: Some mini reviews of some amazing books #ontheblog #bookbloggers
Click To Tweet
Anything catch your eye? Have you read any of these? Let me know your thoughts in the comments!