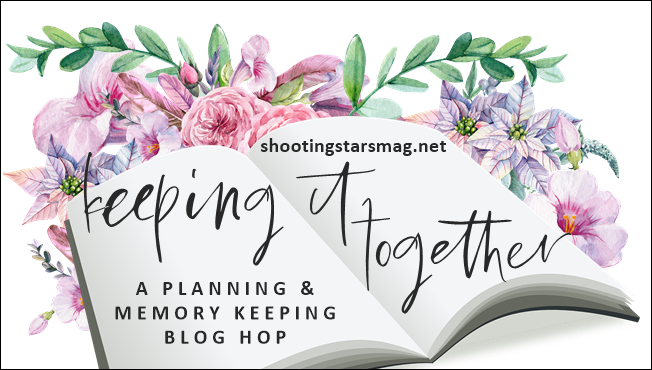 Every Third Thursday of the month, I join Alexandra and Rebecca Jo with our Keep It Together link-up where we share anything related to scrapbooks, planners, or memory keeping in general. If you have a post of your own – link up with us below! Today I'll be giving away a Summer Daydreams Accordion Album!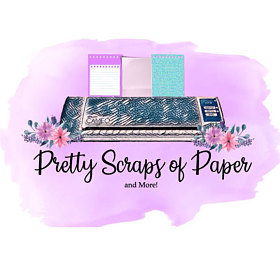 Pretty Scraps of Paper is an Etsy shop run by the fantastic Stacey, and she was so kind to donate one of her Accordion Albums for a giveaway in honor of my Summer Staycation series. I'm a big fan of scrapbooking and creating books to keep memories, but I don't always have the motivation or time.
I think it's awesome that people like Stacey create pre-made albums and scrapbooks so that all you really need to do is add your pictures and voila, you're finished! Of course, you can always add little details here and there if you wish.
I'm all sorts of in love with this cover! If you can see the little "gems" at the bottom of the book, those move around when you turn the book up and down/side to side. I'm pretty sure any kid would get a kick out of that!
But what's an accordion album?
It's kind of like an actual accordion. It means the pages inside the album pull out so you end up with a long album that you can then fold up again. When you unfold this album, it gives you two sides, so there is plenty of room to add your own information and photos to capture summer fun and memories!
Here are some photos to better explain-
I tried to give you a good look at both sides of the album, so you can see the many different pages and designs that Stacey created. As the pictures show, there is a lot of white space for you to work with, which I love. It means you have room to catalog memories, quotes, adventures, etc. as well as any photos you might want to include.
Summer 2020 is different for most people this year. Maybe you're getting some sort of trip in, but most of us are sticking a lot closer to home. Regardless of where you go, I think it's important to keep memories of these days to look back on. Pretty Scraps of Paper makes that a really easy possibility!
You can also get Explosion Boxes, Mini Albums, and Scrapbook Pages on Pretty Scraps of Paper!
It's time for a giveaway, and I'm seriously jealous of whoever wins this as it's so well made and pretty!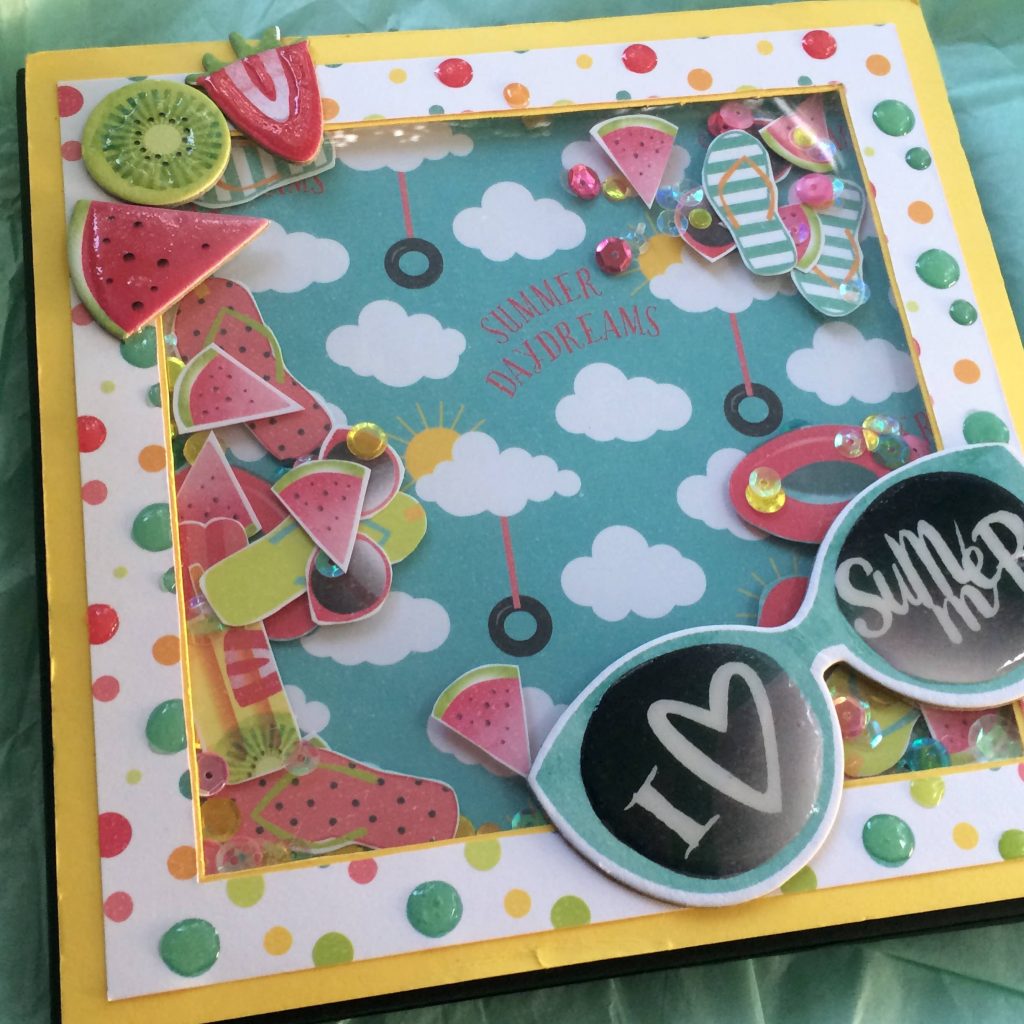 It's Giveaway Time!
U.S. only, unless you can help with shipping!
18+ to enter unless you have parental consent
Once the prize is mailed, I am not responsible for lost or damaged items
The prize is the accordion album in the photos
Giveaway Ends: Friday, August 7
If you have your own Keep It Together post – new or old – please link up with us here and don't forget about my other giveaways going on: Summer Reading (lots of prizes for all age levels), a Pinatagram, and a Memories of Home Traveler's Notebook. 
You are invited to the Inlinkz link party!