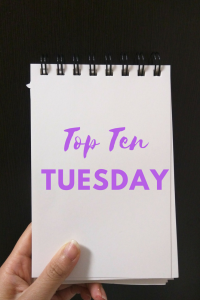 Top Ten Tuesday is hosted by That Artsy Reader Girl
Happy Birthday to the lovely Jana from That Artsy Reader Girl. She's the wonderful host of Top Ten Tuesday, a weekly meme with a bookish theme (and yes, I meant to make that rhyme). In honor of Jana's birthday, today's topic is all about book wishes!
I'm going to list ten books on my wish list, and if you want to gift me one – that would be super amazing! But no pressure! If you do your own post, be sure to include a wish list where people can gift you some books too. The idea is to go around and gift some books, if you wish – and if you're able. Otherwise, go find some new books to add to your own wish list!
Top Ten Tuesday: My Current Book Wishes
It's tough to narrow all my book wishes down to just 10, but I'll do my best! All of these are from my Amazon Wish List.
101 Life Hacks: Genius Ways to Simplify Your World
I'm a huge fan of life hacks in general. I just find it fun to learn about new & different ways of making life just a tiny bit easier!
You're Invited: The Art and Science of Cultivating Influence by Jon Levy
I'm a fan of nonfiction, but not all nonfiction – however, these social science type of books are ones that I find particularly fascinating! This book reminds me of something that Jon Ronson (So You've Been Publicly Shamed) would write, and I love his work.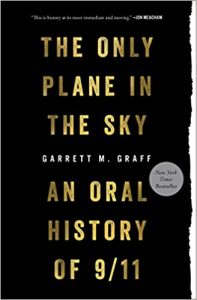 The Only Plane in the Sky: An Oral History of 9/11 by Garrett M. Graff
I know this is going to be an emotional read, but it sounds very well done. Plus, I've heard good things about it – and I love books told in oral history format.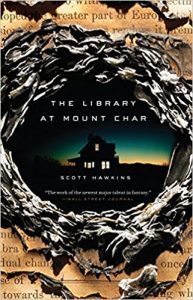 The Library at Mount Char by Scott Hawkins
I remember reading positive reviews for this one, and it just sounds so creepy cool! Also, I'm kind of a sucker for books with any type of "library" in them.
That Weekend by Kara Thomas
Thomas is one of my favorite YA mystery authors. I've read all of her books so far, and That Weekend comes out in a week, and I NEED IT!
The Last Victim: A True-Life Journey into the Mind of the Serial Killer by Jason Moss, with Jeffrey Kottler, Ph.D.
I find true crime books really fascinating. This is the true story of a college student, Jason Moss, who started writing infamous serial killers – and getting replies back.
Fifteen Hundred Miles from the Sun by Jonny Garza Villa
This has been on my wish list for awhile now, and I've recently started seeing really positive reviews. I love LGBT+ fiction and diverse books in general!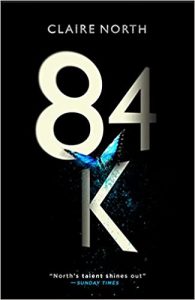 84K by Claire North
I've wanted to read this one for what feels likes forever. I haven't really seen it around the blog world, but I read North's novel, The Sudden Appearance of Hope, and LOVED it, so I need more!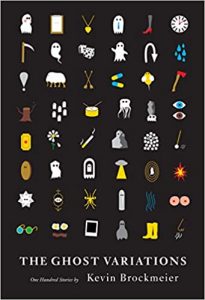 The Ghosts Variations: One Hundred Stories by Kevin Brockmeier
Each of these one hundred stories tells the story of a different ghost, and how amazing does that sound? Plus, I kind of adore this cover. I haven't heard much around the blog world about this book but I must read it!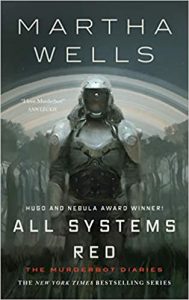 All Systems Red: The Murderbot Diaries by Martha Wells
I don't necessarily gravitate toward these type of books (sci-fi, etc.), but it just sounds amazing. Plus, I've read a ton of great reviews and each one has me more and more excited to finally start this series.
And there you have it – 10 of my current book wishes!! I have a ton of books on my wish list, but I wanted to share a nice mix of titles, so this is what I narrowed it down to!
Remember: If you are going to do this Book Wishes post and you're using an Amazon wish list, put third-party shopper on your account so people can purchase and send you books without having to see your address!