Whether you are celebrating with a significant other or just a friend, I wanted to share some bookish Valentine's Day gifts in place of the typical choices!
please pin this image to help me spread the word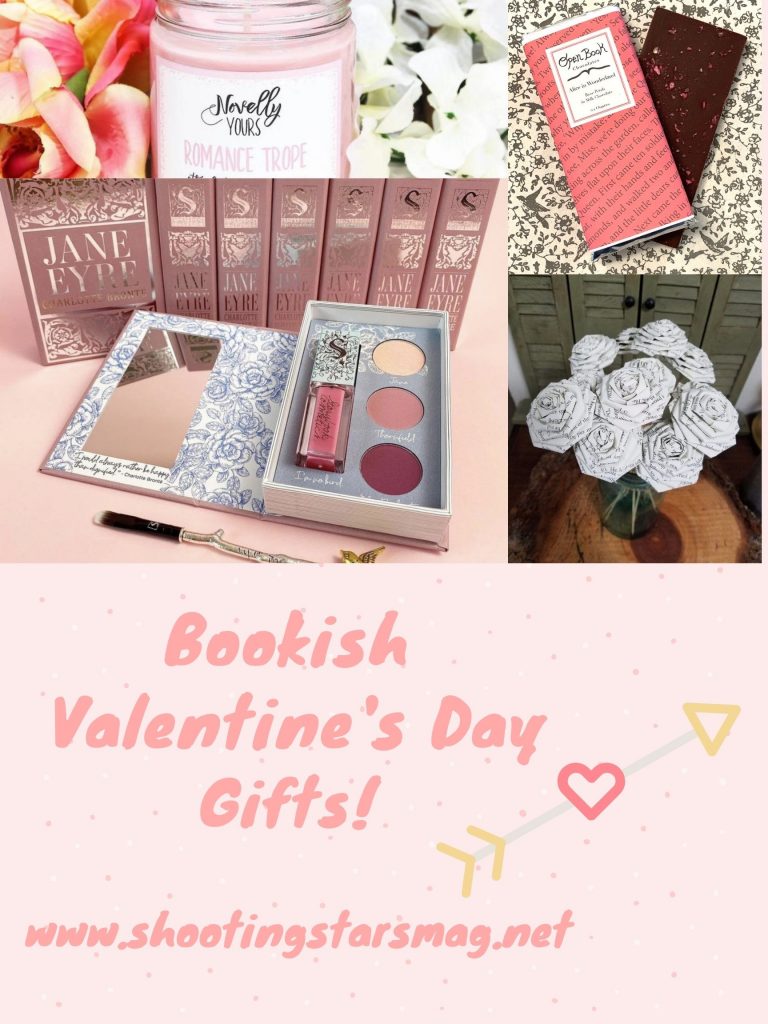 Some of the common Valentine's Day gift choices include flowers, candles, and chocolate. Instead of grabbing something at the store, here are some bookish Valentine's Day gifts instead.
Happy Valentine's Day, Bookworms!
Instead of buying flowers that will die in a week…get your bookworm Book Page Flowers!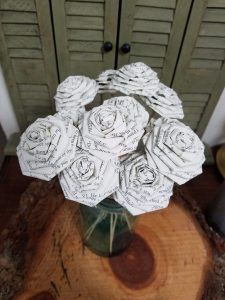 EcoCraftyDreamers offers a wide variety of book page flowers. I love that not only can you choose specific books for your flowers, there are various looking flowers too.
The photo above is 1 Dozen Pride & Prejudice flowers. Your flower stem can either be wood or wire, and they are only $16.99 to purchase.
One of my favorite comics is Calvin & Hobbes so these C&H flowers would be perfect for me! I love the pop of color the comics give, and the beads in the inside are so cute. You can get 1 Dozen Calvin & Hobbes flowers for $17.99
Some other book page flowers you can choose from include: The Secret Garden, Outlander, Star Wars, and Game of Thrones.
Instead of grabbing any old card…get your bookworm a Bookish Valentine's Day Card!
As a librarian, I love anything that utilizes the look of old library cards. These Library Card Valentines definitely fit the bill! Bookology Co has such a fun variety of library greeting cards – not just Valentine's Day either!
I really love the e.e. cummings library card, which you can see above. An individual card is $5.50, but you can get more. The date that is stamped can be customized – so you can do Feb 14, but you can also choose an anniversary or any other significant date. Each card is placed in a pocket made from book pages, so you can add a gift card or a longer note!
Instead of a random candle…get your bookworm a Book Themed Candle!
There are many options for bookish candles if you search Etsy, so I'm just going to share a couple that I think are perfect for Valentine's Day. They come from the shop Novelly Yours.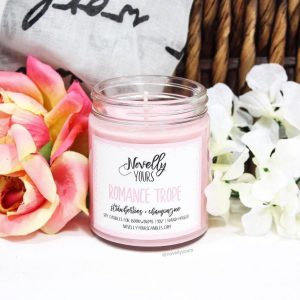 The Romance Trope candle is $14.75 for a 9 oz jar. The scent is Strawberries and Champagne.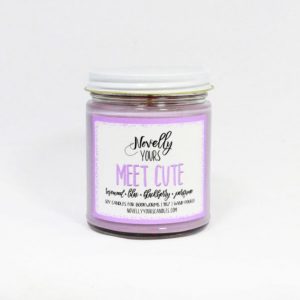 The Meet Cute candle is the same size and price as the Romance Trope. The scent is rosewood, lilac, blackberry, perfume.
Personally, I'm always down for a bookish candle. I love candles in general but grabbing one that celebrates books in some way is perfect!
Instead of  buying drug store makeup …get your bookworm some Bookish Makeup!
I have a couple of online stores that offer fun book themed makeup. The first is Thriller Book Lover. This shop is great for those who love a good mystery; they have lip gloss, lip stick, eyeshadow palettes and more!
I'm not going to include the price for these items, because as I write this, a lot of them are on sale. Plus, in the U.S., you get free shipping!
The Thriller Book Lover Eyeshadow Palette includes 12 fun colors! A couple other eyeshadow options are Sparkly Palette and the Book Friends Palette.
I love all the fun lip gloss and lipstick options, so I thought I would share a couple that I think would make fun gifts. First, you have the Thriller Book Lover Lipgloss. It's pink and glossy – and it's vegan and cruelty free!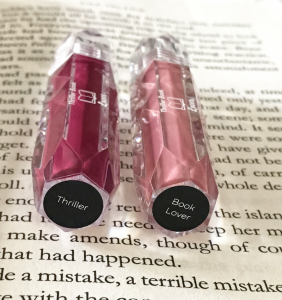 Maybe your significant other is more into lipstick than lipgloss. You could buy them one of these Liquid Matte Lipsticks in either Thriller or Book Lover. There are other options are on the website too!
The next shop I wanted to share that has some fun bookish makeup is Storybook Cosmetics. Again, I'm not sharing the prices because so much of it is currently on sale, so act quick if you want something!
The Jane Eyre Bookclub palette with brush is adorable! I love that it comes in a little book and also includes a mirror on the inside.
Where are all my Hunger Games fans at? You can get this three-piece Hunger Games Highlighter bundle. I believe they have each individual one still available too.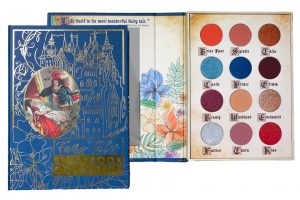 Maybe your recipient is a Fairy Tale fan. You can get them this Little Briar Rose Storybook Palette. Isn't it fun? There are a couple other fairy tale palettes available on the website too.
Instead of a buying the same box of chocolates…get your bookworm some Book Themed Chocolate!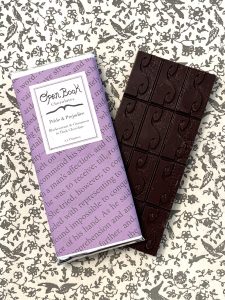 Open Book Chocolate is the option for you in terms of bookish chocolate. Some of these chocolate bars are going to be a bit more romantic than others, but give your bookworm the one they'd like best! Each bar is $10!
The Pride and Prejudice chocolate bar is Blackcurrant and Cinnamon in Dark Chocolate.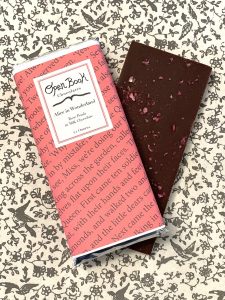 This Alice in Wonderland chocolate bar screams Valentine's Day to me because of its look and ingredients. The bar is Candied Rose Petals in Milk Chocolate. Pretty, right?
***
And that's a wrap! I hope you found some bookish Valentine's Day gifts to give this year! Let me know if you order anything.