Linking up with Anne for Currently and Kristen for What's New With You
Happy April, everyone! I know the world's circumstances haven't really changed but I'm still pretty happy that it's a new month. March was just way too long! Today's post is going to be a mish-mash of things, so enjoy!
Currently: April 2020
I will try not to make all of my answers Covid-19 related, though essentially they are all affected by the virus.
Sharing: my Spring 2020 bucket list. It's a bit different than years past, but these are still all things I hope to do this Spring! What's on your bucket list?
Writing: as many blog posts as I can! I have a random assortment written already that I need to schedule, but I'm trying to blog ahead as much as I can since I'm pretty much stuck at home. I also want to get back to writing my novel!
Wishing: Okay, this is my one Covid-19 answer. I'm wishing that people would follow the rules and social distance as much as they can so that we can get on top of this thing before more and more people are hospitalized and die. I'm also wishing that some sort of cure can be found that will help save many lives, sooner than later.
Investigating: arts and crafts kits on Etsy. There are a lot that are aimed toward kids, but they still look fun. With the public libraries being closed, that means I don't have any fun library craft events to attend so I figured I might make my own crafternoons – maybe get some of these fun kits and do one each Saturday or something? Here are some that I've found that might be enjoyable-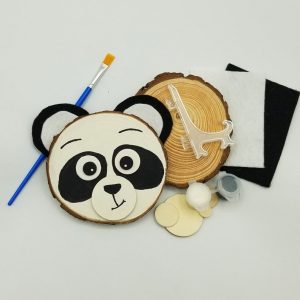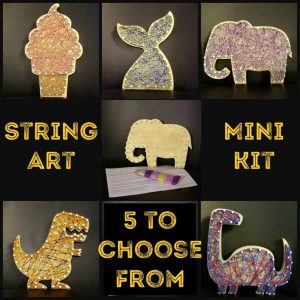 What do you think? Do you know of any other art kits you can buy online?
Buying: Well, I'm not really buying much. I do plan on buying some arts and crafts kits like I mentioned above. I've gifted some books to online friends to spread joy. This is still ongoing if you want to grant a wish to someone!
Local Tourist: March 2020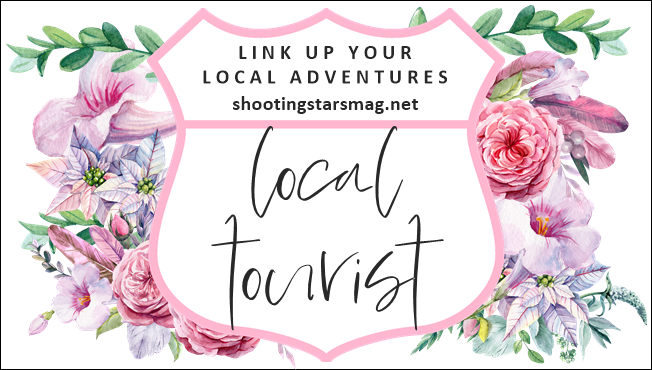 Local Tourist is a monthly link-up co-hosted by Dara from Not in Jersey, where we share the local adventures we went on the previous month!
It seems like things started to really shut down about halfway through March, so there isn't a whole lot I can add for Local Tourist. However, on Saturday, March 7, I had a day with my mom and sister that I thought I'd share.
View this post on Instagram
My mom and I attended a library craft event where we made these Easter wreaths. Since we live together, we decided to just make one so that everybody in the class could have a wreath – there was one lady who didn't sign up, and this way she got a wreath. It was fun to make though, and I think it turned out really well. It's currently hanging up in the living room!
After the library event, my mom and I picked up my sister and we went to The Melting Pot to celebrate my mom's birthday. We love The Melting Pot (it's a fondue place, FYI) and we hadn't been in quite awhile – since before I stopped eating gluten. They have gluten-free options, so that was lovely! It was a really fun, relaxing meal, and I highly recommend the restaurant if you have one near you!!
If you have your own Local Tourist post – from March or even older – link up with us below!
You are invited to the Inlinkz link party!