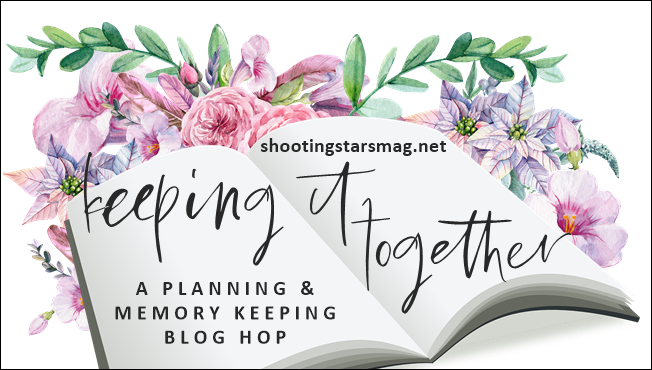 Happy Friday! I'm here today for Keep It Together, a monthly link up all about planning, scrapbooks, and memory keeping. It's time for me to recap my Summer Bucket List and share my Fall 2021 Bucket List. Thanks to my Keep it Together co-blogger, Rebecca Jo, as always!
For my last update, I had done 3/8 so let's see if I crossed anymore off!
Eat at the Root Beer Stand: Yes! More details below.
Go to the Drive-In Movie Theater: I crossed this off on the last update.
Go to Eishaus and order the spaghetti "3-way": No…
See the movie In the Heights: No…
Have an outdoor movie night/party at a friend's house: I crossed this off on the last update.
Swim at night (because it's the best!): I crossed this off on the last update.
See an Omnimax movie at the Cincinnati Museum Center: No…
Go and get a massage: No…
Unfortunately, I only crossed off one other bucket list item in the past month. But hey, it's better than nothing! My parents, sister, and I all went to the Root Beer Stand.
It was a nice evening and I'm so glad I was able to make it. I do love a good root beer float.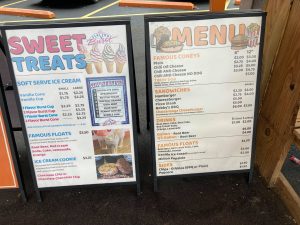 For the above items I didn't cross off, I'm going to move a couple to my Fall Bucket List, so let's dive in, shall we? (I'll be linking up with Leslie and the others next week; if you have a bucket list to share, please join us!)
I absolutely love Fall – it's my favorite season, October is my favorite month, and Halloween is my favorite holiday. This will probably be a long list, but I'm hoping to cross off more than I did over the summer. However, I am including a couple summer items that I never got to on my Fall list, so I'll start with those!
Go to Eishaus and order the spaghetti "3-way" – It doesn't have to be summer to enjoy ice cream
Get a massage – I have two gift cards for massages; they are different places, but it will be fun to see which place I enjoy more. I'm hoping to use at least one of the gift cards this season.
Host my 90's Favorite Things Party – this is already planned, but who says I can't put planned events on my list?
Go to the Ohio Renaissance Festival – always a good time, with fun food!
See a Movie in the Theatre – I'd love to see more than one, but we'll see!
Go to Burger Farm – we've done this the last few years with my brother and his family, and I'm excited to go back!
Eat Apple Things (caramel apple, cold apple cider, etc.) – All the apple flavored things!
Read two Book of the Month books (old or new) – I have a bunch of them I still need to get to, so my plan is to at least read two of them.
Host a Halloween Movie Night – I was supposed to have another movie night with friends a couple weeks ago but we had really bad weather, so now we need to plan another one!
Attend the Tricks and Treats Fall Fest at King's Island – I went last year and had some yummy food!
Do Holiday Crafts – I'm signed up for a few at my local libraries, so I'm excited!
Host a Belated Blogoversary Giveaway – my blog turned 14 in August, but I never did any sort of giveaway, so I want to plan something to celebrate.
I think I'll stop there, but hopefully I can cross off all of these and more. Like I said, it's my favorite time of the year, so I'm always trying to attend all the events and see all the things!
What about you? Do you enjoy the Fall? Do you have a bucket list ready?
Link up with Keep It Together here:
You are invited to the Inlinkz link party!