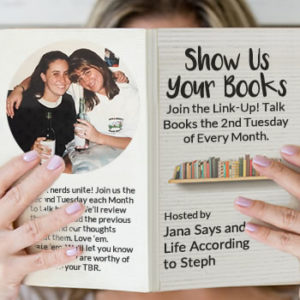 I'm linking up with Jana and Steph for their Show Us Your Books monthly feature
To be honest, I haven't been reading a lot in the past month. It's just a rough and stressful month, but I do have a few reviews to share today. I'm really hoping that my May reading will pick up because there are so many books I want/need to read.
FYI: any affiliate links just means I get a small % of any sale at no extra cost to you!

 The Truth and Other Hidden Things by Lea Geller
You can read my full review if you like (click the title), but I gave this one three stars.

Ghost Boys by Jewell Parker Rhodes
I gave this one 5 stars, and I would definitely read more by the author. Click the title to see my full review.

Finlay Donovan Is Killing It by Elle Cosimano
This was a slower read than I would have thought, but there's going to be a sequel and I will read it. Click the title to see my full review.

The Hilarious World of Depression by John Moe
personal copy; all opinions are my own
I'm someone who has depression and anxiety, so this was definitely a relatable book for me. I haven't felt all the same things John Moe has, or had the same experiences, but for anyone who has mental health issues, I think this will be an eye-opening book. It really shows how mental illness affects so many people, and while Moe wasn't always great at taking medicine or going to therapy, he's honest about how it helps him. It might not be the same things every single person needs to feel somewhat better, but there's no stigma about getting whatever help you can.
If you recognize the name of this book, it might be because John Moe hosts a podcast with the same title, where he interviews famous names like John Green, Margaret Cho, Patton Oswalt, and more about mental illness and health. I haven't listened yet, but after reading the book, I really think I need to check it out. This book is mostly Moe's memoir, but it has chapters in between where he shares various thoughts from people he's interviewed on the podcast, and I liked that aspect a lot. It was nice to get various perspectives! Highly recommend this one to those interested!

Hollow Kingdom by Kira Jane Buxton
personal copy; all opinions are my own
I actually chose this as my book club's April read, and it was a great one for discussion! I only gave it three stars though, because it definitely dragged a bit. Granted, it's narrated by a domesticated crow, so while most of the animals in the book can talk to each other, it's probably more description than anything…and that tends to slow my reading. I found the premise fascinating though, and I loved S.T. (the crow). Forewarning, there are some sad moments and animal deaths. It can also be a bit gruesome in places. I know there's going to be a sequel, but I'm not sure I'll read it. I liked this one okay but it wasn't a favorite.
I am co-hosting the monthly new book release giveaway hop. You can enter to win your choice of May 2021 book right now. International entries welcome, if The Book Depository ships to you, and all giveaways end on May 31.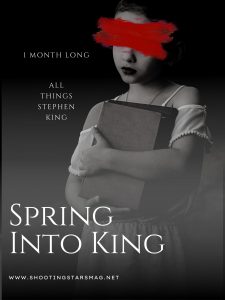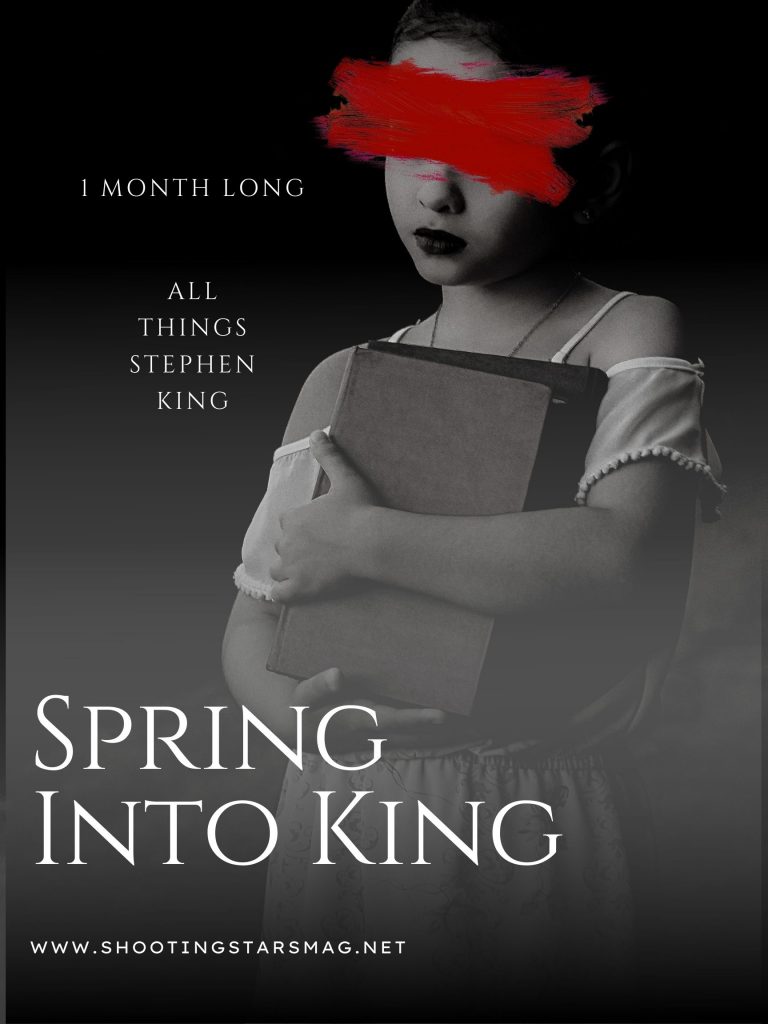 I'm also hosting Spring Into King this month – all things Stephen King. More giveaways to come, but right now I have a Stephen King scratch-off poster up for grabs if you live in the U.S. This one ends on May 18!