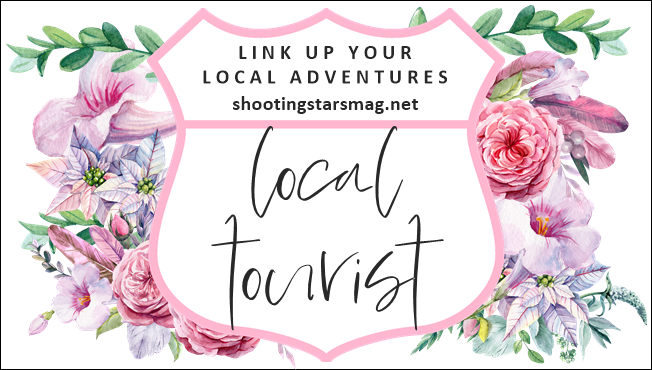 I'm late, I'm late…for a very important date! It's LOCAL TOURIST DAY!!! Did you do any fun local things in October? Link up with myself and Dara from Not In Jersey below. We do this every last weekday of the month!
October 2020: Local Tourist
On Saturday, October 3, my mom and I went back to Benton Farm for the second weekend of their craft show. We found some more fun items and it was a really good day! Even post-COVID, I hope they keep doing these craft shows because it was fun to be outside and not jammed in a crowded gym somewhere.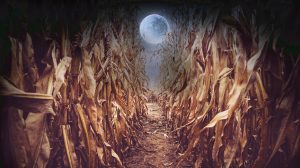 Saturday, October 24– my sister and I went to Burger Farm in Ohio for their Children of the Corn Maze. It was actually put on by Cincinnati Playhouse in the Park. Essentially, you sign up for a time slot and then actors guide you through the farm (and some corn mazes) as you listen to the play (either through your phone or you can request an MP3 player to borrow).
It was a cool concept – the play had already been recorded, so it's like a radio play that you're listening to through your headphones. As you're guided through the farm – and the story- actors from the Playhouse are "acting" out what you're hearing. They aren't actually talking, as we all have masks on, but they gesture and move around so what they are doing matches up with what you are hearing.
I had a good time, but boy was it muddy – especially in the corn!! I definitely didn't have the right shoes to be sinking into mud the whole time, but oh well. Like I said above, everyone had masks on and the groups aren't too big so you can stay away from people. It was a cold evening, so the masks were actually really helpful in keeping your face warm!
I will say I was a bit confused on the story throughout. I think a big part of that is why I'm not great with audiobooks – I have a hard time focusing. But also, you're walking around outside in the dark and while they give you flashlights to move around, it's still hard to focus on the story when you're trying not to trip or sink in mud. If I understood the story correctly though – there's a bit of a reveal/twist at the end – then it was a good one!
In the end, I'm glad I went. It was something fun to do that kept everyone safe and gave my sister and I a unique experience.
Sunday, October 25: Guess what? We went back to Burger Farm the next day with my mom, sister-in-law, nieces, and nephew. They have an annual Fall Fest every year and we'd been going for a couple years, so we really wanted to go this year but weren't sure about COVID. They did a great job with keeping things safe though. Most people there wore masks, though you could keep apart from people pretty easily. It wasn't as crowded as past years because they had time slots – you had to buy your tickets to enter at a certain time. Plus, I think a lot of people might have gone earlier in the month when it first opened. We all had a good time and I'm glad it worked out that we could still go this year. I'm going to miss all the outdoor events when Winter hits, since indoor outings are pretty much a no with COVID still running rampant.
***
I skipped Saturday, October 10, because I already wrote a whole post about going to King's Island for their Trick or Treat Fall Fest. That was a ton of fun, and we are actually planning on going again tomorrow.
Did you do anything fun in October, local or otherwise? 
You are invited to the Inlinkz link party!