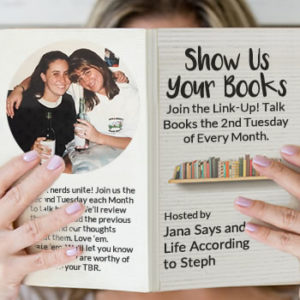 It's the second Tuesday of March already, so that means it's time for Show Us Your Books with Jana and Steph!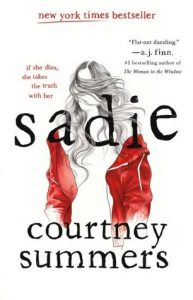 library copy; all opinions are my own
Review: Sadie is a YA book told in two different formats. First, there is Sadie, telling the story of looking for her sister's killer. Then you have West McCray, who is making a podcast about the death of Sadie's sister…as well as the disappearance of Sadie herself. This book has been on my to-read list before it even came out, so I'm glad I finally got the chance to read it with my YA for Adults book club. Yes, this is a YA book, but it's more for older readers. There aren't graphic details, but Sadie still focuses on a lot of tough topics from sexual assault, to alcohol and drugs, and of course, murder. This is a quick read, but it packs a punch and definitely leaves you thinking. A good one for discussion!
I have also read This Is Not a Test by Courtney Summers and loved it! If you check out my review post, you'll see the two songs I thought fit the book too.
copy from Netgalley; all opinions are my own 
Review: Ice hockey is one of the only sports that I really enjoy watching live, so I'm a big fan of books that surround the sport. Tough Guy is the third in the Game Changers series, all about hockey players who are LGBT+. I really enjoyed the first two books, and while I liked Tough Guy, it wasn't my favorite of the three. However, I did really love hockey player Ryan Price. He's a player that gets traded from team to team, and he's mostly used for fights, because he's so big. On the flip side, he's a pretty soft-spoken and sensitive guy, who deals with anxiety and depression. Price falls for Fabian, someone from his past, and I liked that they had that background to start with. Fabian is a singer/violinist, working random jobs to pursue his passion. I loved Fabian's friends, and how they readily accepted Ryan. They added a lot of the humor! I am definitely curious to see if there will be a fourth Game Changers novel…if so, I'll be reading it!
My previous reviews in the Game Changers series: Game Changer and Heated Rivalry.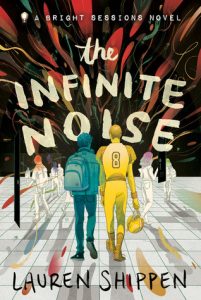 The Infinite Noise by Lauren Shippen
copy from Netgalley; all opinions are my own
Review: By the time I read The Infinite Noise, I didn't really know what it was about as I hadn't re-read the summary before I started. This worked in my favor though, as I pleasantly surprised to see this book isn't a straight up contemporary. It feels very much like one, with topics of school, family, and relationships, but at the same, Caleb Michaels suddenly becomes well…super empathetic. He can feel other people's feelings, and sometimes it gets so consuming he can't even tell what he's feeling himself. Despite struggling with depression, classmate Adam is who Caleb starts to gravitate toward. Most of the time, Caleb feels calm around Adam, and he can focus in on him when he's overwhelmed.
I loved learning about Caleb and his Atypical abilities. He sees a therapist who specializes in being Atypical, and I thought it was great that while Caleb might have "special powers", the book is still very pro-therapy for anyone. I definitely felt for Adam too, as he's an artsy loner with very scientific parents. He's dealt with depression for years, and he's even self-harmed. His relationship with Caleb is a bright spot in his life, but it's never implied that Caleb can cure Adam or even that Adam can cure Caleb…they just make each other better. This is book one in the Bright Sessions novel – unfortunately, the next book is about another Atypical and not Caleb and Adam, but the Atypical is someone readers meet in The Infinite Noise.
And now for book reviews I've posted since the last Show Us Your Books-
I'm Not Dying With You Tonight by Kimberly Jones and Gilly Segal
Brief Thoughts from Full Review: I think it would have been easy to make Campbell the really ignorant white girl, but the authors handled her character well. She was ignorant about things, and she sometimes said things she shouldn't have, but her experience over that night does change how she views things and she becomes a lot more empathetic toward Lena and others like her.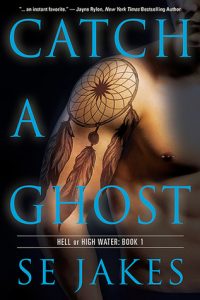 Brief Thoughts from Full Review: I really loved both Prophet and Tom; they have an antagonistic relationship, but as a reader, you always knew they'd do anything to help each other. They are partners after all. Another aspect I liked about the book – and the series – is that while there are a lot of serious moments, it's still full of humor – especially coming from Prophet.
Diary of a Mad Mom-To-Be by Laura Wolf
Brief Thoughts from Full Review: This was definitely an enjoyable book overall, but it read a little slow to me, and I didn't find it terribly humorous. The book is written in the form of a diary, so there isn't a ton of dialogue. This doesn't really bother me much, but it's something to note for those that dislike this style of writing.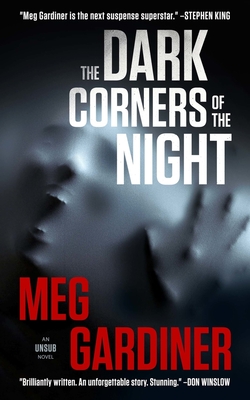 The Dark Corners of the Night by Meg Gardiner
Brief Thoughts from Full Review: The Midnight Man isn't really revealed until closer to the end, but I loved learning more about them as the FBI team profiled the kills and crime scenes. There are definitely some twists and turns concerning the killer, and it really kept me glued to the pages.
5 star read!!
The Fever King by Victoria Lee 
Brief Thoughts from Full Review: I wasn't able to fully guess everything that was revealed throughout, and I loved that because it keeps you guessing and wondering about people and events. One of the things that I love about the book is the morally gray characters – most of them can't be considered a hero or a villain. They are more of an in-between.
There you have it – a look at the books I've been reading in the past month. Have you read any of these? Did you add any to your wish list after reading my reviews? Let me know!