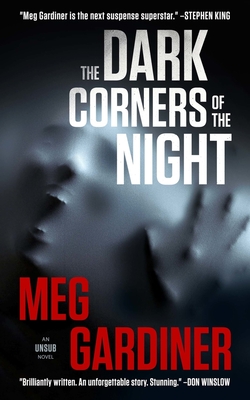 The Dark Corners of the Night by Meg Gardiner 
source: copy from Netgalley; all opinions are my own
Official Summary (add to Goodreads): I am the legion of the night …
He appears in the darkness like a ghost, made of shadows and fear—the Midnight Man. He comes for the parents but leaves the children alive, tiny witnesses to unspeakable horror. The bedroom communities of Los Angeles are gripped with dread, and the attacks are escalating.
Still reeling from her best friend's close call in a bombing six months ago, FBI behavioral analyst Caitlin Hendrix has come to Los Angeles to assist in the Midnight Man investigation and do what she does best—hunt a serial killer. Her work is what keeps her going, but something about this UNSUB—unknown subject—doesn't sit right. She soon realizes that this case will test not only her skills but also her dedication, for within the heart of a killer lives a secret that mirrors Caitlin's own past. Hesitancy is not an option, but will she be able to do what must be done if the time comes?
Review: First off, how creepy is that cover?! I absolutely love this series by Meg Gardiner – Unsub and Into the Black Nowhere are the first two books. I read these two through my e-library, so I was really excited when I was accepted for a review copy via Netgalley for The Dark Corners of the Night. This book is all sorts of terrifying. The Midnight Man sneaks into family homes, killing the parents, and leaving the kids alive…but they slowly escalate in how they terrorize the children. The serial killer in this book reminded me a bit of The Night Stalker and the Golden State Killer (aka the Original Night Stalker).
The Midnight Man is out there...check out the #bookreview for The Dark Corners of the Night by Meg Gardiner
Click To Tweet
The book, and series, follows FBI behavioral analyst, Caitlin Hendrix. I love that while she's an amazing cop and can really get into the head of these messed up killers, that doesn't mean she doesn't have a heart or find her job difficult at times. This case in particular really hits her because it involves children – she doesn't have any of her own, but her boyfriend has a young daughter. Granted, even without that connection, any case that involved hurting children in any way is bound to be difficult for most.
The Midnight Man isn't really revealed until closer to the end, but I loved learning more about them as the FBI team profiled the kills and crime scenes. There are definitely some twists and turns concerning the killer, and it really kept me glued to the pages. The Dark Corners of the Night is probably one of those books readers will want to avoid actually reading at night, as it's creepy and intense. This series is definitely not for the faint of heart, but if you're a fan of mysteries/thrillers, then I highly recommend reading these books. I think it's a good idea to read them in order, as you really get the backstory on Caitlin, and there's an overarching case throughout the three books so far. I am so curious about the fourth book – this one doesn't leave on a cliffhanger per se, but it certainly leaves you wanting more!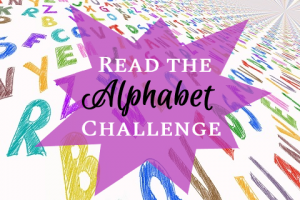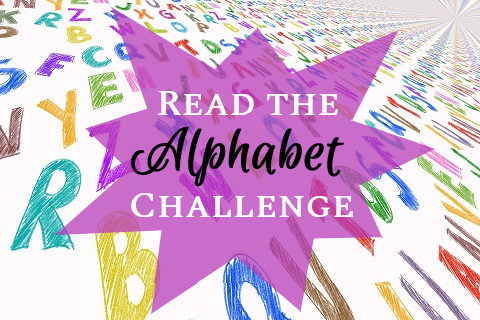 Since this book starts with the letter D, it counts toward the Read the Alphabet Challenge as well! My other reads for the challenge this month can be found here.