Charlie and the Chocolate Factory Tea at One Aldwych Hotel
One of the things that I love about going to new cities is the food. I'm always the one trying to look up fun places to go and enjoy. When I was researching for my trip to London, I came across this Charlie and the Chocolate Factory themed tea, hosted at the One Aldwych Hotel. The hotel is surrounded by theaters, and one of those shows was Charlie and the Chocolate Factory. It would be a fun day to do the tea and then see the show, but my sister and I just went to the tea, and boy was it yummy!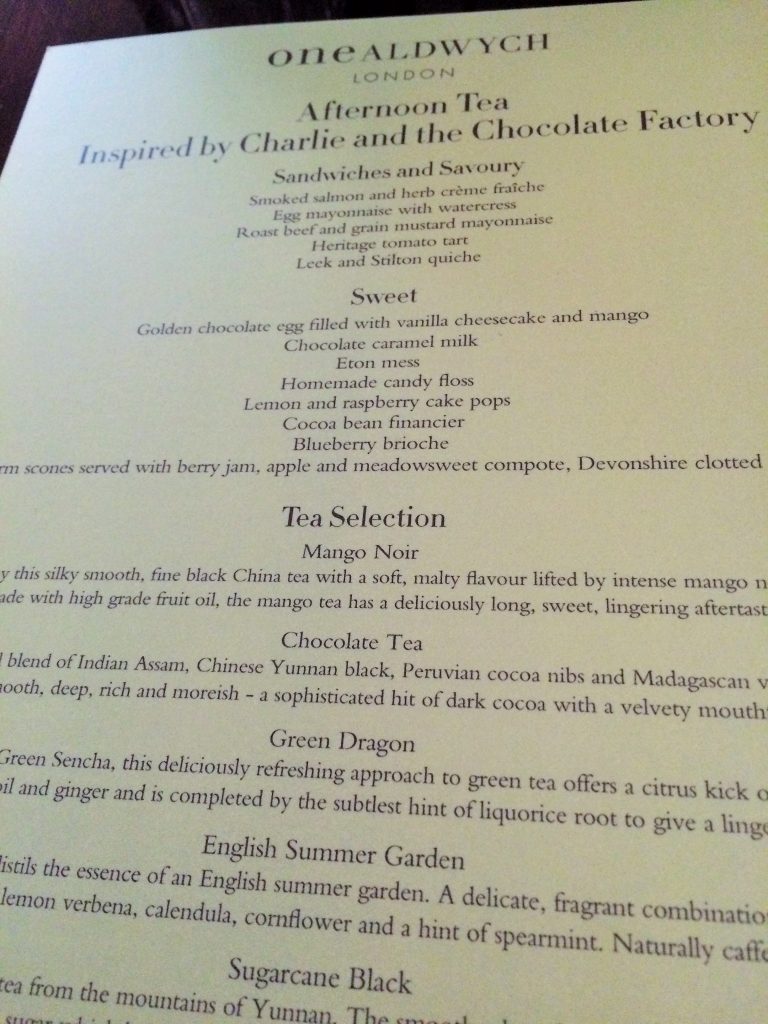 We were seated at a table for two and there were courses, from the savory lunch items, to the fun dessert choices. I'm not a tea drinker, but my sister really loved the one that she got. Regardless, we both highly enjoyed the food and had a really nice time. I love that the theme was Charlie and the Chocolate Factory because it just added a little pizazz to the afternoon tea, especially when the desserts came out. There were mini chocolate milkshakes and even a chocolate golden egg!
Both my sister and I had a wonderful time, and I would definitely recommend this tea if you visit London anytime soon. Granted, any afternoon tea is probably something you should experience – after all, when in England, right?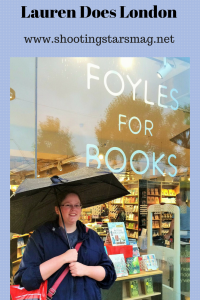 Other Entries in My Lauren Does London Series:
3 Things to Know Before Riding the London Eye
5 Things to Explore in the London Dungeon
Harry Potter and the Cursed Child, Live in London
Visiting 221B Baker Street + the Sherlock Holmes Museum Shop