I'm back with That Artsy Reader Girl for Top Ten Tuesday
Top Ten Tuesday: Winter TBR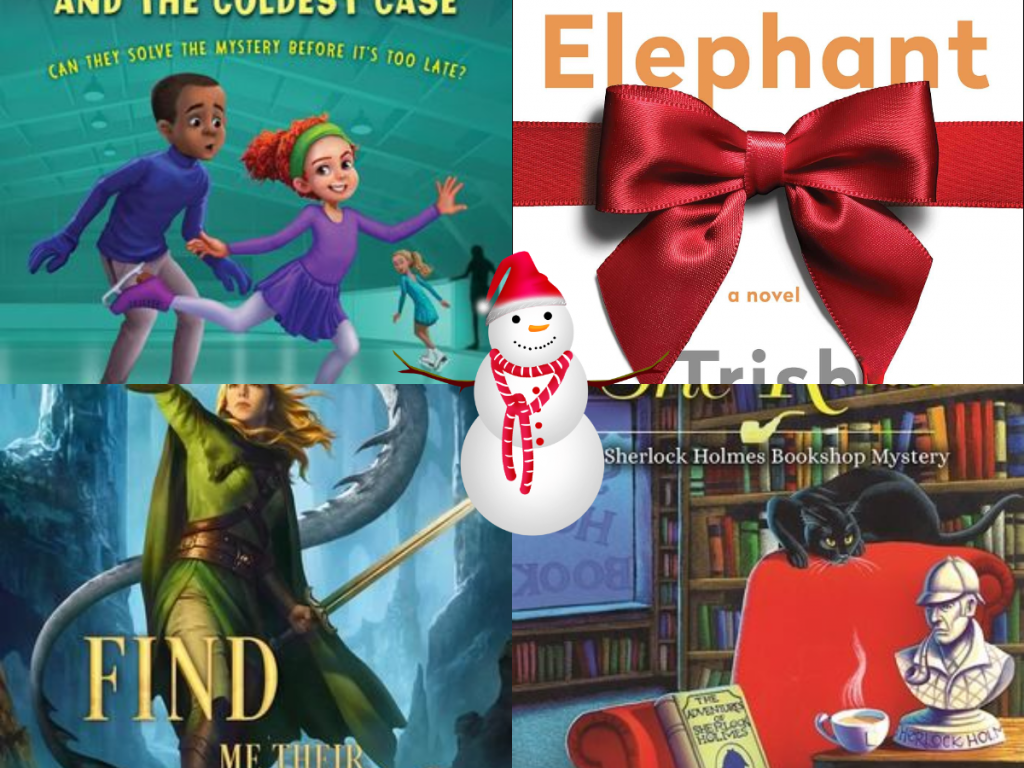 I know when people talk about a TBR, it's books they already have on hand that they plan to read during a set time. However, for me, I'm going to share some books that I may or may not already own but would love to read this Winter! I have some Christmas/Winter themed books, some cozy titles, and just some books that I'd love to finally check out.
Top Ten Tuesday: Winter Books on My TBR - do we have any of the same? #toptentuesday #winterTBR
Click To Tweet
Harry Potter and the Prisoner of Azkaban: Illustrated Edition: This is my favorite Harry Potter book, so I really need to get on it when it comes to the illustrated version — especially since Goblet of Fire just came out.
A Christmas Kiss by Annabelle Jacobs: One of those Christmas books that I keep meaning to get and read.
A Family for Christmas by Jay Northcote: Another Christmas book I've been meaning to get and read.
Elementary, She Read by Vicki Delany: I love Vicki Delany's Year Round Christmas cozy mystery series, so I'd love to check out another book by her.
Regret by Christina Lee: I've read a book by Christina Lee before, and I want to read more. This one sounds good!
Caught in Time (Kendra Donovan #3) by Julie McElwain: I loved the first two books in this series, so I really need to keep going. I'm pretty sure book four is already out and everything! You can read my previous reviews here and here.
White Elephant by Trish Harnetiaux: There's no way I'll get to this before Christmas, but I'm okay with reading "Christmas" books whenever, and Winter is still a great time. Doesn't it sounds awesome??
The Great Shelby Holmes and the Coldest Case by Elizabeth Eulberg: I've read the first two books in this MG series, and I keep meaning to continue. This seems perfect for the Winter!
Find Me Their Bones by Sara Wolf: I don't read a ton of fantasy, so I wasn't sure if I'd like Bring Me Their Hearts (the first book in the series) but I loved it, so now I NEED to get my hands on Find Me Their Bones.
The Bromance Book Club by Lyssa Kay Adams: I'm sure most of you have seen this book around the blogosphere lately. It sounds great, and I've heard mostly good things, so I really want to read it.
Let's Discuss: Do you want to read any of the above books? What's on your Winter TBR list?