Happy June, everyone! And Happy Pride Month! With Covid, Pride will look different this year – no parades and festivals – but we can still find other ways to celebrate the LGBT+ community, whether you're in that community yourself (as I am) or you're an ally! We're all allowed to show pride! Today, I'm sharing some LGBT+ books that are on my to-read list (both YA and Adult). Some books are out already, while others are being released soon. Please let me know what catches your eye in the comments!!
LGBT+
Books
I Want
to Read
:
YA
and
Adult 
please note that these are not in any particular order, and I'm an affiliate for Bookshop.org – no extra cost for you, and I get a small percent of any sales!
I Will Be Okay by Bill Elenbark 
Add to Goodreads
Out: June 30th
This YA sounds like it deals with some tough issues, so I'm sure I'm going to be emotional half the time. I'm really curious how the relationship between the two boys is depicted, because it sounds like it's a bit toxic – or at least, not super healthy. Based on the summary, I think it'll be properly addressed. Plus, it seems to have quite a bit of diversity – apart from LGBT+ characters – and I'm all about more diverse books!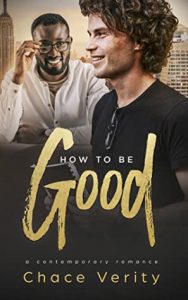 How to Be Good by Chace Verity
Add to Goodreads
Out: Tomorrow, June 2nd
Late night talk show host meets English Lit teacher?? Yep, I'm so in! This one just sounds really good! I don't believe I've read anything by the author before either, so I'm always happy to discover a new-to-me writer.
Docile by K.M. Szpara 
Add to Goodreads 
Out: Now
I actually won a giveaway and chose this book, so it's currently sitting on my desk. I definitely hope to read it soon – it's quite long, but I've heard great things. The tagline – on the book cover – is "There is no consent under capitalism" so essentially people can get paid to be servants – sex and all. I'm sure it's going to be a bit of an intense read, with a lot of awkward feelings, but it sounds like it's done well. Consent people – it's important.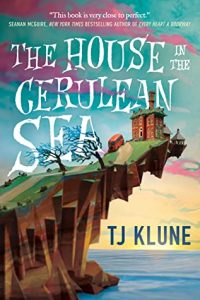 The House in the Cerulean Sea by T.J. Klune 
Add to Goodreads 
Out: Now
I've been hearing really good things about this one. It sounds like a very funky book, but I really want to read it. Plus, you know, MAGICAL ISLAND!
Here the Whole Time by Vitor Martins 
Add to Goodreads 
Out: November 10th 
Man, I really feel for Felipe. I know what it's like to be overweight. This book sounds like it will be equal parts emotional and touching. The summary definitely has me excited. Plus, it's a translated novel – Larissa Helena translated it into English. I love books that aren't originally published in English, or take place in a different country.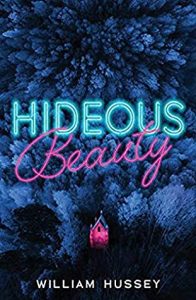 Hideous Beauty by William Hussey 
Add to Goodreads 
Out: Now
This one sounds so intense, and heartbreaking, but I kind of love those type of books. Plus, it has a mystery, and you know how I love a good mystery!! Definitely need this one ASAP.
The Summer of Everything by Julian Winters 
Add to Goodreads 
Out: September 8  
The main character listens to 90's Alt-Rock songs and his dream job is at a used bookstore. I'm down just for that! Plus, I read Winters previous books Running With Lions and How to Be Remy Cameron and really loved both. I wish this one was coming out a bit earlier – since it would be a great pool read! Oh well, I guess September 8 is technically still summer.
The Bridge by Bill Konigsberg
Add to Goodreads 
Out: September 1st 
This book reminds me of the adult novel A Long Way Down by Nick Hornby, which is a favorite of mine, so I'm really excited to see how this YA "version" if you will tackles the topic. I like that it focuses on mental health issues, along with being LGBT+. It sounds like it'll be an emotional one, but I'm here for it.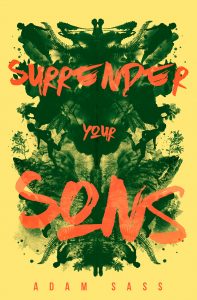 Surrender Your Sons by Adam Sass
Add to Goodreads
Out: September 15th 
I feel like this is going to be an intense one, as the main character is at a conversion camp. At the same time, I'm ready to see this camp and its counselors taken down, so let's do this thing! I'm happy to report that I have an e-ARC of this one to (hopefully) read soon.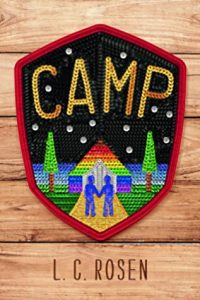 Camp by L.C. Rosen 
Add to Goodreads 
Out: Now
I read and LOVED L.C. Rosen's book Jack of Hearts (and Other Parts) so I'm excited to check out something new by them. And don't worry – this isn't a conversion camp sort of story! It's a camp for queer teens, and I LOVE that. It sounds like such a great read for the summer time!!
When We Were Magic by Sarah Gailey 
Add to Goodreads
Out: Now
I mean, how fun does this one sound? I'm all about books with magic, and six fierce females with queer representation? Yes please!
Plain Bad Heroines by Emily M. Danforth
Add to Goodreads
Out: October 20 
Okay, this just sounds amazing. I hadn't heard of this one until I started putting this post together, but I'm so glad I found it. It sounds like the perfect book for October! Also – it has black and white illustrations in the book!! How cool is that? Right, yes, very cool.
I Hope You're Listening by Tom Ryan
Add to Goodreads
Out: October 6
I'm so excited for this book. I love a good mystery, first and foremost. I read Tom Ryan's book Keep This to Yourself and gave it 5 stars, so I cannot wait for more from this author. And it looks like this one will be f/f too!! Plus, I like this trend of using podcasts in books – I think it's a fun addition to mystery novels.
***
Happy Pride Month: 2020 LGBT+ Books @shootingstarmag wants to read #ontheblog #lgbt #happypridemonth
Click To Tweet
Did you make it to the end? Give yourself a round of applause, and thank you so much for reading! I'd love to hear what books sound good to you and if you have other LGBT+ recommendations! Also, if you could pin the main image, or share this post via social media, I would greatly appreciate the help. Again, Happy Pride Month, everyone!